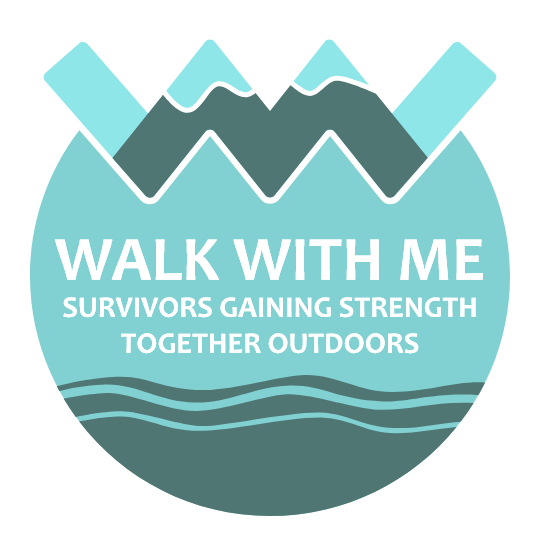 Walk With Me is a free outdoor-based program offering activities for women and gender diverse adults who have actively worked to heal from violence or abuse experienced at any time during their life. Through shared outdoor experiences in a supportive environment, our aim is to increase quality of life through connection, compassion, resilience, and leadership.
Walk With Me programs are for women, trans and non binary adults who are in the
process of healing from any type of abuse or violence. These experiences may have
occurred at any stage of life. Participants are given the opportunity to explore
beyond their own perceived limitations alongside other survivors, including some
of the Trip Leaders. Through fully funded day trips, wilderness workshops, and
overnight trips, participants are brought together to share a powerful experience
surrounded by the beauty and serenity of the natural world. Intended to reinforce
the process of therapy or self-healing, Walk With Me can provide a catalyst for further growth and change.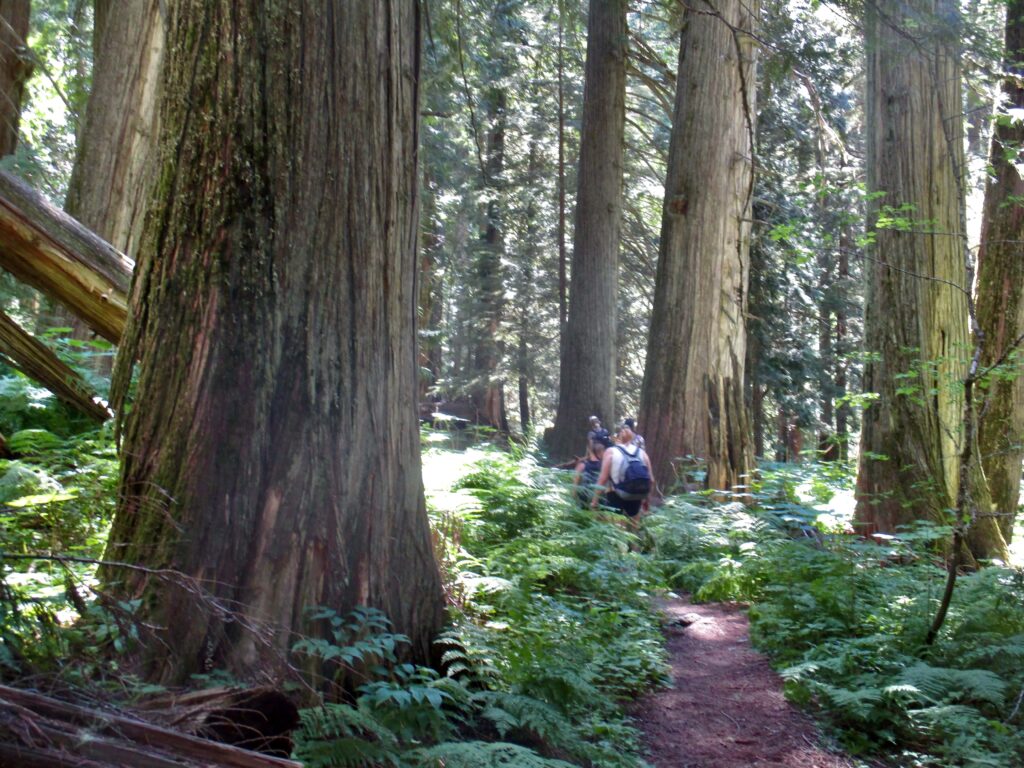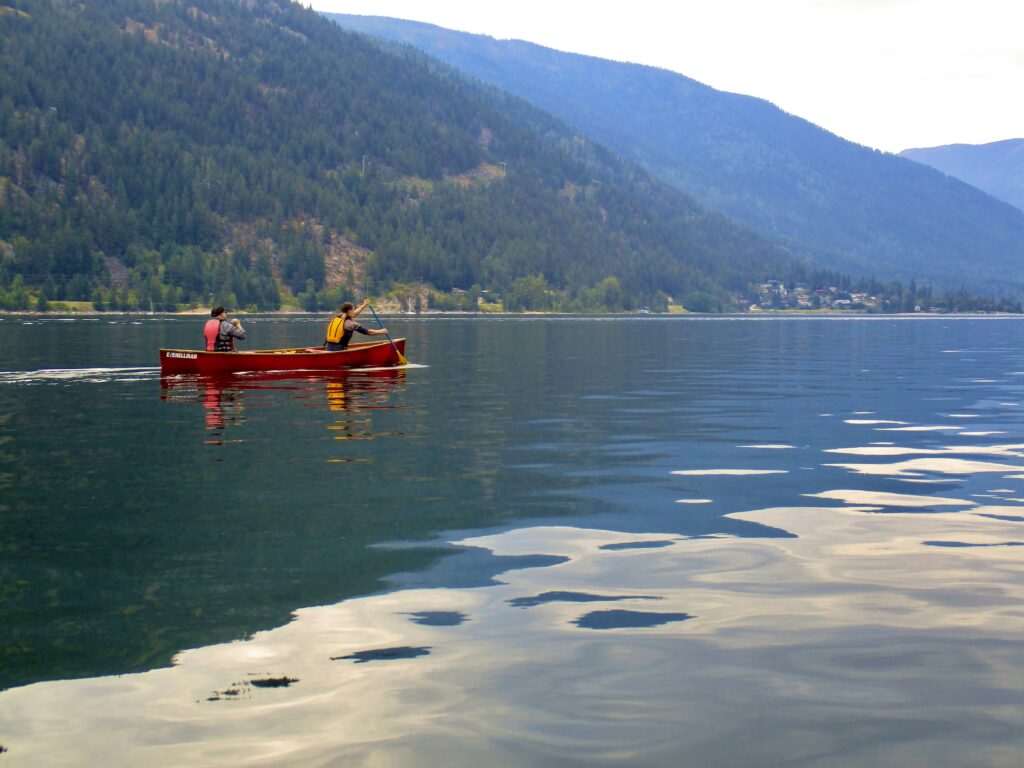 Throughout the seasons–spring, summer, winter, and fall–participants will be able to sign up for day trips such as canoeing, hiking, snowshoeing, biking, or climbing. These will range from half- to full-day in length and also include art activities and reflection exercises. Participants are never asked to share more with the group than they are comfortable doing so. After attending at least one of these day programs, participants will be welcome to join an optional overnight camping trip. All activities will acknowledge our respect for, and deep gratitude to, all the ancestors and keepers of the land on whose traditional territories we are honoured to live, work, and play.
Walk With Me brings together female and gender diverse (trans, non-binary, gender fluid, agender) survivors of abuse or violence. This may include any unwanted sexual acts, physical intimidation, or pattern of financial, spiritual, mental or emotional degradation, coercion, or control. Participants are 19+ years old, from all walks of life, and living in the West Kootenays. Walk With Me is designed for those who have participated in group or individual counseling, healing circles, support recovery, or other programs or self-directed journeys toward healing. Participants must be in a safe and stable place in their lives and ready to take the next step towards empowerment. Through a written application process, that may include a phone conversation with one of the Trip Leaders, we will ensure each applicant is physically and emotionally ready for a successful group and individual experience.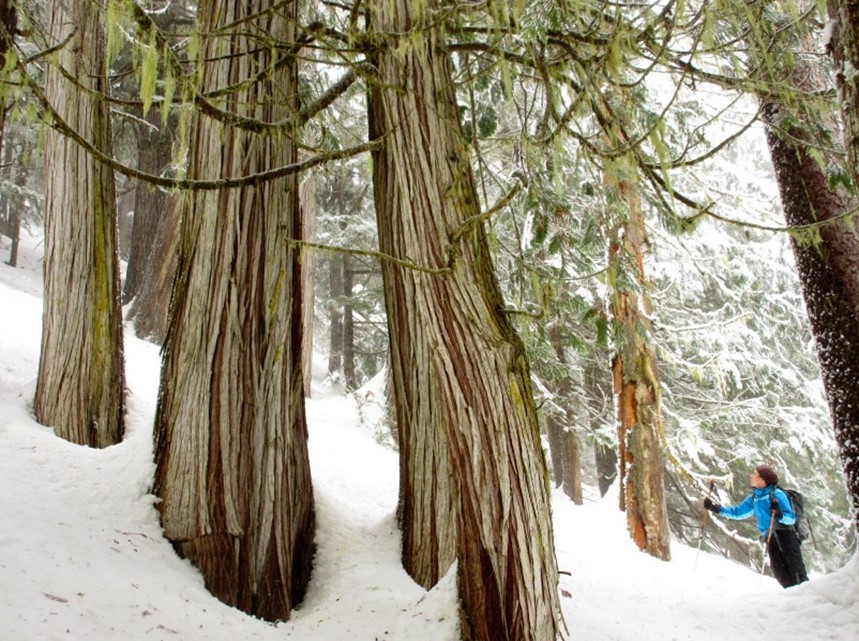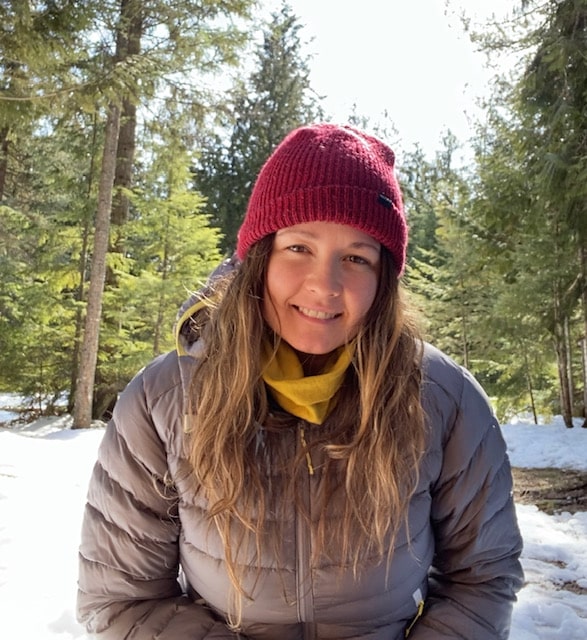 Staff teams of skilled female and gender diverse instructors provide valuable leadership and outdoor experience. Each is trained in Wilderness/Remote First Aid, has extensive experience outdoors and leading groups, as well as their own lived expertise. The instructors lead participants through a progression of activities designed for participant growth and empowerment. Staff are trained in trauma-informed practice, gender diversity and inclusivity, harm reduction, and cultural safety. We work closely with ANKORS' Trans Connect program and Coordinator Nicola Hare often joins our outings.
We also have the honour of a local Elder supporting some of our trips.
We can be reached at: Lynda.WalkWithMe@gmail.com OR
Melissa.WalkWithMe@gmail.com OR 250-551-0996 (Zero-W-W-M)
Participants do not need to invest in expensive gear for Walk With Me programs. We provide equipment for the day trips such as snowshoes, canoeing gear, and climbing equipment. The overnight trip will include tents, packs, sleeping bags, sleeping mats, and group gear like stoves. We provide food on the overnight trips.
Walk With Me programs take place in the mountains, lakes, and forests of the West Kootenays. Throughout the year we will visit a variety of different locations. If you have a suggestion for a trip in your area, we would love to hear it!
Women and gender diverse adults of all ages, sizes, abilities and fitness levels are encouraged to join Walk With Me. Participants require basic physical and emotional health, but don't need to already be active, let alone athletic. We tailor each trip to the group that is coming on it, so no one needs to worry about being strong or fit enough to participate. All participants are asked to complete a medical form prior to the start of course so we can support you with any health needs. Participants do not need previous outdoor or camping experience.
Funding generously provided by the Columbia Basin Trust, Osprey Foundation, Art for the People, BC Community Response Networks, and the Hamber Foundation allows us to offer these trips free of charge. Stipends for childcare and transportation are available, if that is a barrier to anyone's participation.
Click the button above to apply online.
Click the button above to get a printable application.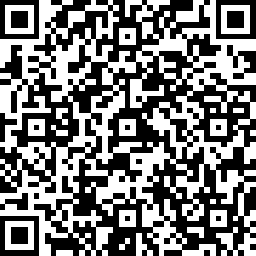 If you are looking at this webpage on someone else's computer, you can scan the QR code above to get the application onto your phone.
If you have a support worker, you can also ask them to print it for you.
Applications are accepted on an ongoing basis!
Outings began in April 2022, and we currently have funding until November 2023. Get your application in soon to be invited to as many outings as possible!
We've had a lot of fun in the snow so far in 2023, and added cross-country skiing to our repertoire.
Our biggest news is the hiring of a new Trip Leader, Melissa Redpath. Melissa has lots of experience leading groups in various remote and wilderness settings, including coordinating a Land Based Healing Camp on Vancouver Island. Through her Anishinaabe, Ojibwe heritage, she has a deep connection with nature, and has witnessed and experienced transformative healing done through the outdoors. We are
so happy to welcome her to Walk With Me!
Judith will be with the program until mid-April then leaves us for full-time work at Outward Bound. We
are so grateful for all her work getting Walk With Me up and running and sharing all her expertise from leading so many Women of Courage trips.
As the snow begins to melt, we are planning one more snowshoe trip, and also starting to think about spring and summer activities such as hiking, canoeing, biking, and rock climbing. Here are the tentative dates for our next outings:
Tuesday, April 11th
Thursday, May 4th
Friday, June 9th
Wednesday, July 5th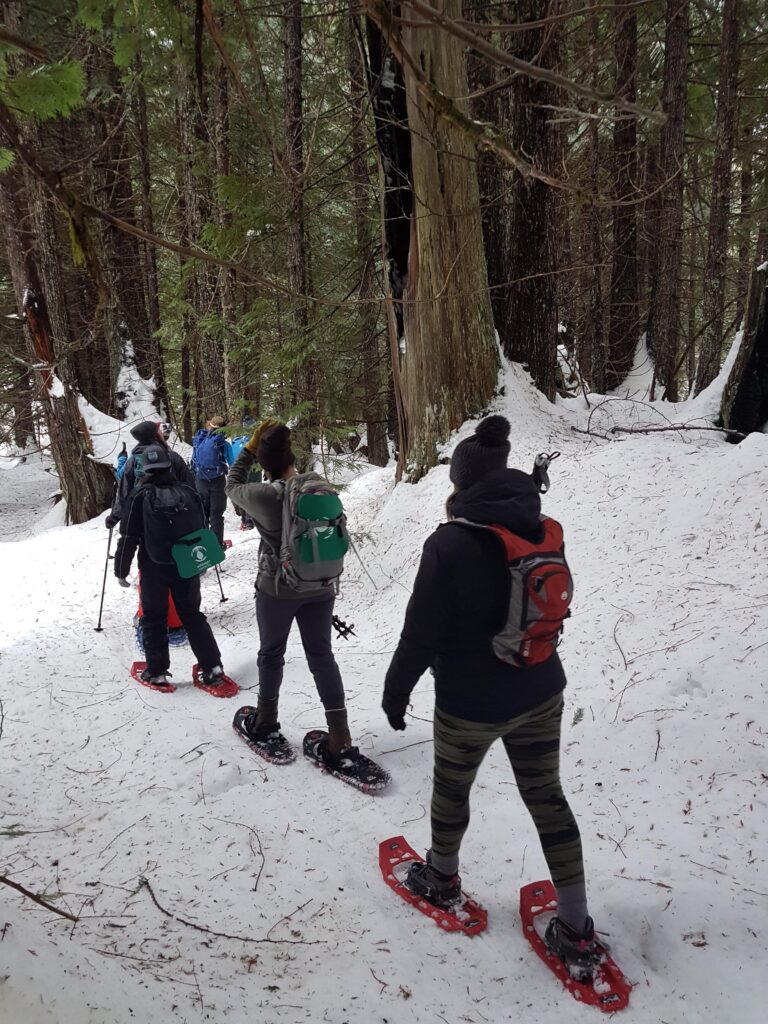 We are still aglow from rock climbing at Slocan City late September and our first overnight Walk With Me trip in November! It was a magical snowshoe to Lightning
Strike cabin at Kootenay Pass.
Kootenay Pass Overnight Trip participant reflections
"I feel like we're making the tiniest baby steps towards healing with every step we take. It's so subtle, you hardly notice, but I think that's what's happening… The trip was a wonderful way to connect with nature and friendly, kind, and respectful humans… I have more stamina than what I thought."
To read more about all the trips that happened since the program started, and the impacts so far on participants, please see our detailed Year One Report here: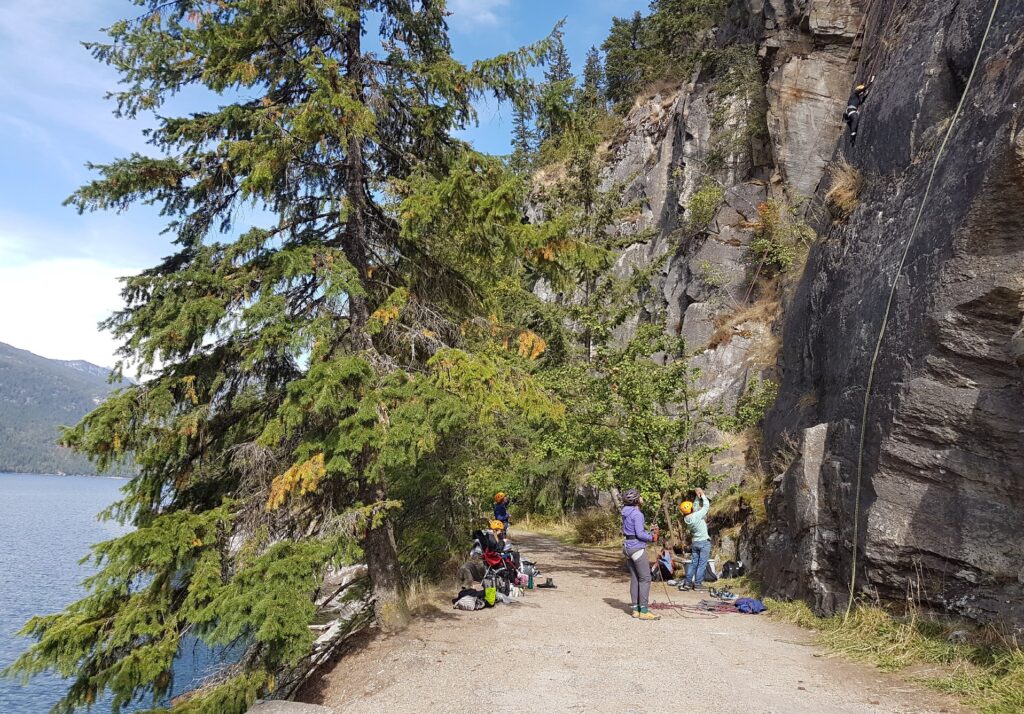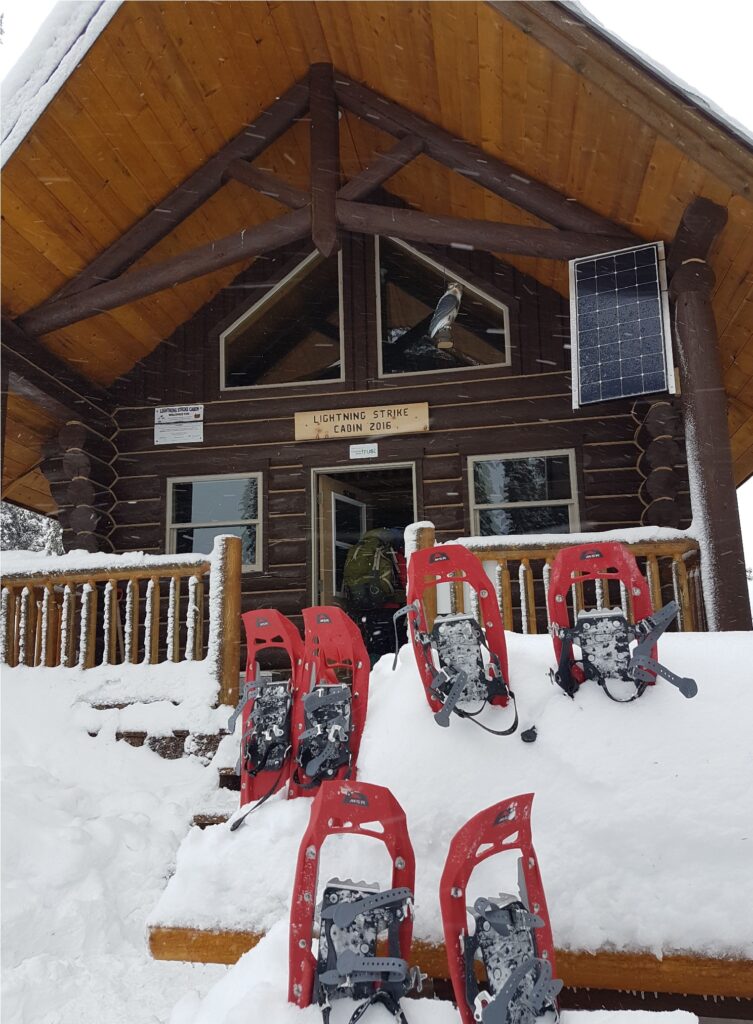 As the winter snows melt away and we begin to welcome new growth in many ways, Walk With Me completed two very successful trips.  Below are some reflections from the participants.
Strawberry Pass trip participant reflections
"I recently participated in a guided snowshoe trip with the Walk With Me program. The morning of the excursion I was feeling a lot of hesitancy and anxiety. Being in groups and meeting new people is out of my comfort zone and I was also concerned about my current level of fitness. I managed to pack my day pack, tie up my boots and drag myself to the meeting spot. I was immediately met with friendly and welcoming faces. The weather was a mix of cloud and shine, the beauty of the area was breathtaking. The opening circle was very uniting and set a tone of gratitude and appreciation for the day. I felt like the facilitators made a great effort to ensure everyone felt safe and confident, and set the pace to accommodate all of our skill levels and endurance. Great conversations were had, I felt heard and accepted. My takeaway was that I can challenge myself and gain valuable memories. I will definitely be signing on to future trips"
Busk Snowshoeing trip participant reflections
What did you learn about yourself? " I'm not weird, I can talk about my internal process of trauma and recovery and feel understood and supported."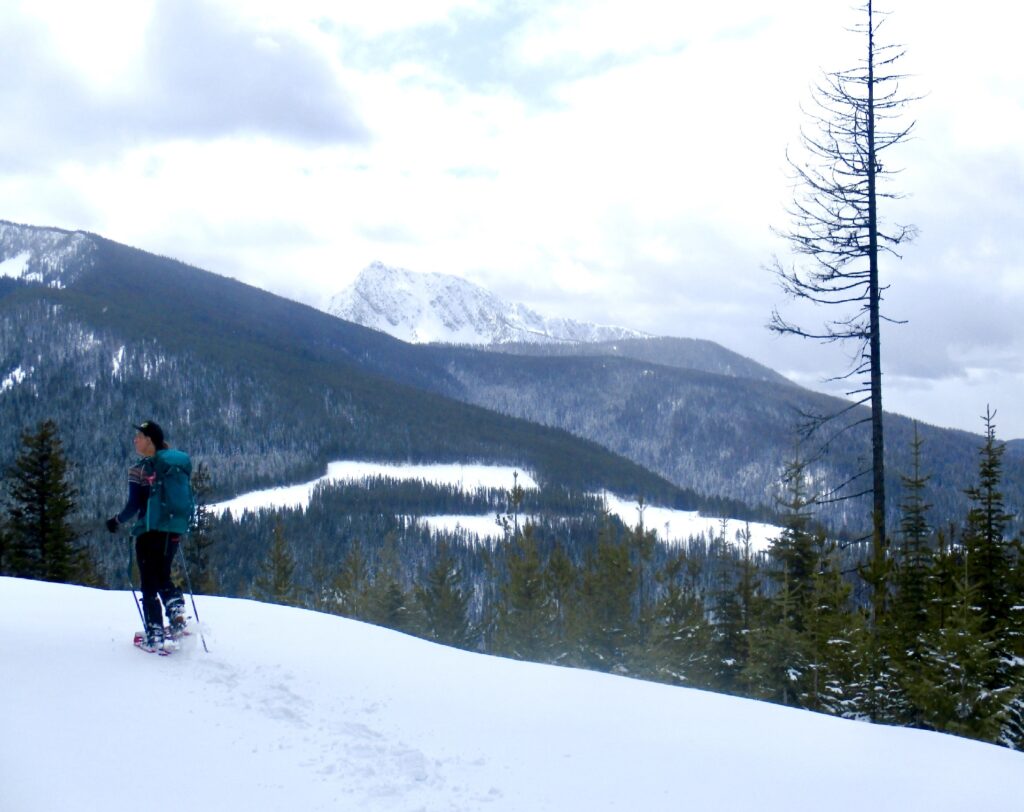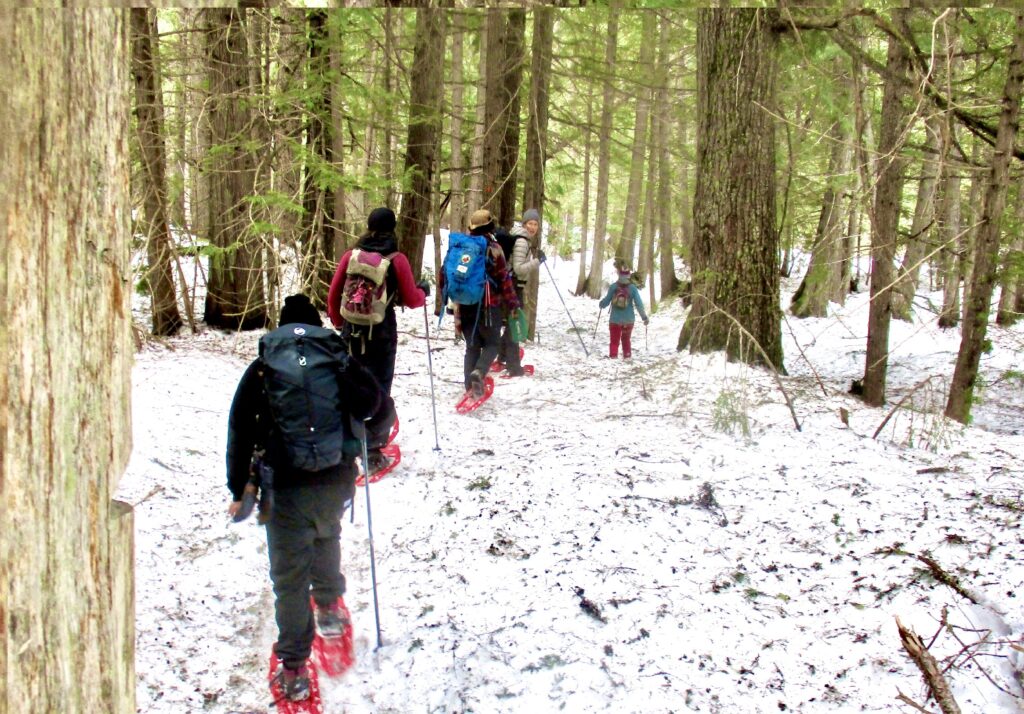 Social service workers, please print these to distribute and post: