ANKORS' programs run on community.
Whether you choose to donate your time or money, everything counts.
Program Coordinator, Trans Connect (Regional)
The Trans Connect Program Coordinator is a creative, dynamic person who is enthusiastic about getting to know new people, exploring new communities, developing new programs, and helping to strengthen existing supports for transgender communities across the region. The coordinator should have a strong understanding of LGBTQ2IA+ communities and some of the complexities and barriers that are experienced, locally and internationally. An ideal candidate understands the social determinants of health and can describe the ways that those social factors influence our health and well-being.
We are looking for an independent, charismatic person who can work well in-person and in virtual environments. The Trans Connect Coordinator will also collaborate with and support the Trans Connect East Kootenay Outreach Worker in meeting the unique community needs of the East Kootenays.
The position wage is expected to be $25 per hour, and the successful applicant will report to the Executive Director.
ANKORS is committed to employment equity and prioritizes the hiring of individuals from underrepresented groups including trans and gender diverse persons, Indigenous/Two-Spirit people, people of colour, and people with disabilities. If comfortable, applicants are encouraged to self-identify in their cover letter or in communication with the hiring committee.
Please email your cover letter and resume/CV to ATTN: Trans Connect Coordinator at cheryl@ankors.bc.ca. For more information, call ANKORS' front desk at 250-505-5506.
AIDS Walk Student Coordinator
Each summer, ANKORS hires a student between the ages of 17 – 30 to coordinate, develop, and organize the annual AIDS Walk fundraiser for the ANKORS Foundation Fund to support people living with HIV/AIDS in the region.
The job includes organizing volunteers, booking and preparing the event site, media and advertising, running an online silent auction and soliciting donations of prizes from local businesses, arranging entertainment and speakers, recruitment of walkers (although for the past few years we have opted for a barbecue over a walk), and organizing food for the event. Experience with event planning, media communications and fundraising are an asset.
This job opportunity is supported by Service Canada. In order to qualify for this job position, you must have been registered as a full-time student this past academic year and you must intend to return to school in September. People from 17-30 years old are eligible to apply for this position. Aboriginal students and students with disabilities are encouraged to apply.
If you are interested in this summer job with ANKORS, email our Executive Director at cheryl@ankors.bc.ca or call 250-505-5506.
When you donate to the ANKORS Foundation Fund, 100% of your gift goes directly to people in the Kootenay / Boundary Regions living with HIV/AIDS and/or Hep C. Your donation will support someone accessing important medical treatments, travelling to see a BBI specialist, or otherwise access very needed care.
Tax deductible receipts issued for donations over $10.00.
Christopher Moore Legacy Fund
When you donate to the Christopher Moore Legacy Fund, 100% of your gift goes directly to transgender people in the East & West Kootenays and Boundary regions. These funds support people accessing gender-affirming garments like binders and breast forms, travelling to important appointments for trans care, connect to human rights advocacy, and other necessary care.
To donate to this fund, contact our finance team at finance@ankors.bc.ca.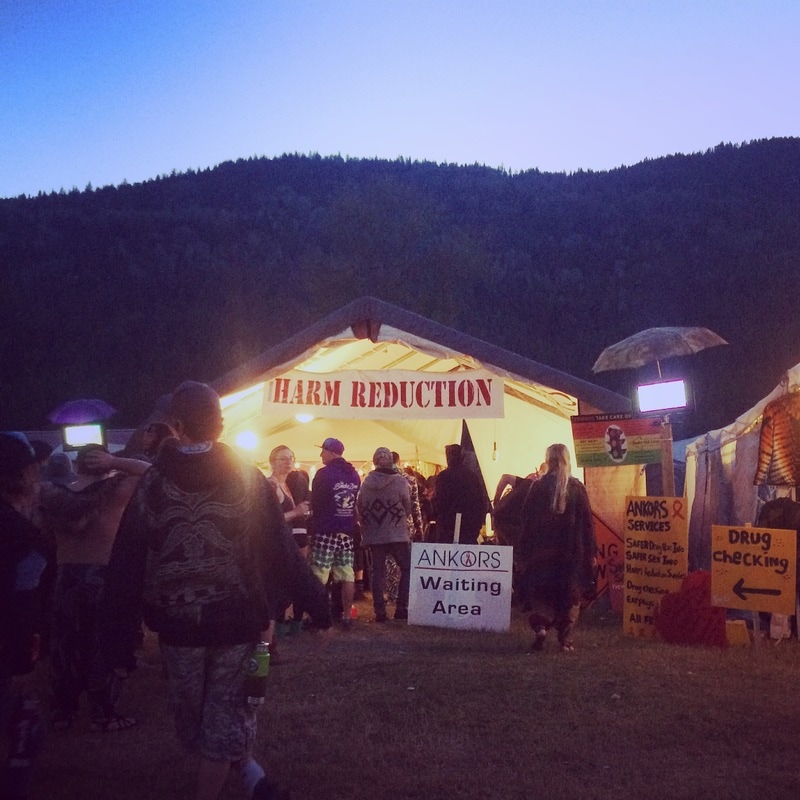 ankorsvolunteer.com
The Drug Checking program has it's own website that hosts harm reduction resources and research reports on substance use at Kootenay festivals.
This is where you will find the volunteer application package for people who want to apply to volunteer for drug checking and harm reduction teams at festivals like Shambhala, Bass Coast, Vibrant, Fozzy Fest, and Wicked Woods.
Bring me to ANKORS Volunteer website
Overdose Prevention Site (Nelson)
Our Overdose Prevention Site is a core, necessary service that saves lives.
The OPS needs First Aid trained volunteers to assist in the everyday upkeep of keeping the site open for use.
If you are passionate about this work and want to get involved, please contact our us at 250-505-5506.
Harm Reduction Kits (Nelson)
ANKORS supports people looking to increase their life skills or get to know the agency better to volunteer to create harm reduction kits for our programs.
If you are interested in volunteering to put kits together for us, please contact our Drop-in Coordinator at information@ankors.bc.ca or by calling 250-505-5506.
Many of our programs (including Drug Checking, Trans Connect, and Education & Prevention) have hosting learning practicums for university students studying social work, nursing, or other relevant fields.
If you are interested in pursuing a university practicum with ANKORS, please follow your institution's guidelines on arranging contact with us. If you are responsible for connecting with us directly to arrange a practicum, be in touch with our Executive Director at cheryl@ankors.bc.ca or call us at 250-505-5506.
East Kootenay Volunteering
Are you on parole, looking for work experience, or a student?
ANKORS Cranbrook is always looking for peer volunteers to plug in to the amazing work being done in the East Kootenays. Be in touch with Polly or Alexis by calling 250-426-3383 or emailing ankorseast14@gmail.com.
ANKORS Annual General Meeting
Our AGMs are held annually in June of each year, in Nelson or Cranbrook on an alternating basis. If you are interested in becoming a member of AIDS Network Kootenay Outreach and Resource Society or becoming involved in the board of directors, you can contact our Executive Director or Board Chair for more information.
Our 2020 AGM was held online on June 25 over Zoom. To review the information and report from this (and previous) fiscal years, click below to navigate to our AGM page.