HIV+ and Hepatitis C Support - Harm Reduction - LGBTQ2IA+ Resources
ANKORS Blog and Announcements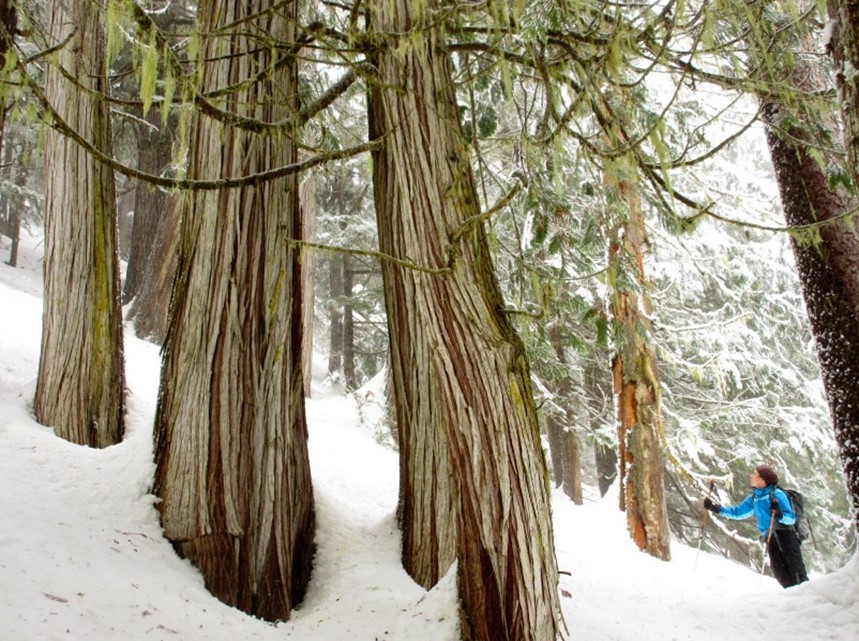 Walk With Me is a free outdoor-based program offering activities for women and gender diverse people who have actively worked to heal from violence or abuse experienced at any time during their life. Through shared outdoor experiences in a supportive environment, our aim is to increase quality of life through connection, compassion, resilience, and leadership.
Walk With Me programs are for women, trans and non binary folks who are in the
process of healing from any type of abuse or violence. These experiences may have
occurred at any stage of life. Participants are given the opportunity to explore
beyond their own perceived limitations alongside other survivors, including some
of the Trip Leaders. Through fully funded day trips, wilderness workshops, and
overnight trips, participants are brought together to share a powerful experience
surrounded by the beauty and serenity of the natural world. Intended to reinforce
the process of therapy or self-healing, Walk With Me can provide a catalyst for further growth and change.
Harm Reduction and
Overdose Prevention
assessment of the
interior region
ANKORS programs run on community.
Whether you choose to donate your time or money, everything counts.
When you donate to the ANKORS Foundation Fund (for Kootenay people living with or affected by HIV/AIDS and/or Hep C) or the Christopher Moore Community Fund (for trans and non-binary community members), 100% of your gift goes directly to local people in need. Your donation will support someone accessing important medical treatments, travelling to see a BBI specialist, or otherwise access very needed care.
Tax deductable reciepts issued for donations over $10.00
West Kootenay/Boundary Regional Office
Nelson contacts
101 Baker Street
Nelson BC, V1L 4H1
Tel: 250-505-5506
Fax: 250-505-5507
Email: information@ankors.bc.ca
Nelson hours
Monday – Thursday:
9:30 am – 12:00 pm & 1:00 pm – 4:30 pm

East Kootenay Regional Office
Cranbrook contacts:
#209A – 16th Ave N
Cranbrook BC, V1C 5S8
Tel: 250-426-3383
Fax: 250-426-3221
Email: ankorseast14@gmail.com
Cranbrook hours:
Monday – Thursday:
9:00 am  – 4:00 pm

We Live on Indigenous Land
ANKORS serves a large region encompassing the traditional territories of the Sinixt, Ktunaxa, Kinbasket, Secwepemc, and Syilx nations.
Learn more at: