Workshop: Supporting Our Trans Family and Friends
March 25, 2021 @ 6:00 pm

-

7:30 pm

Free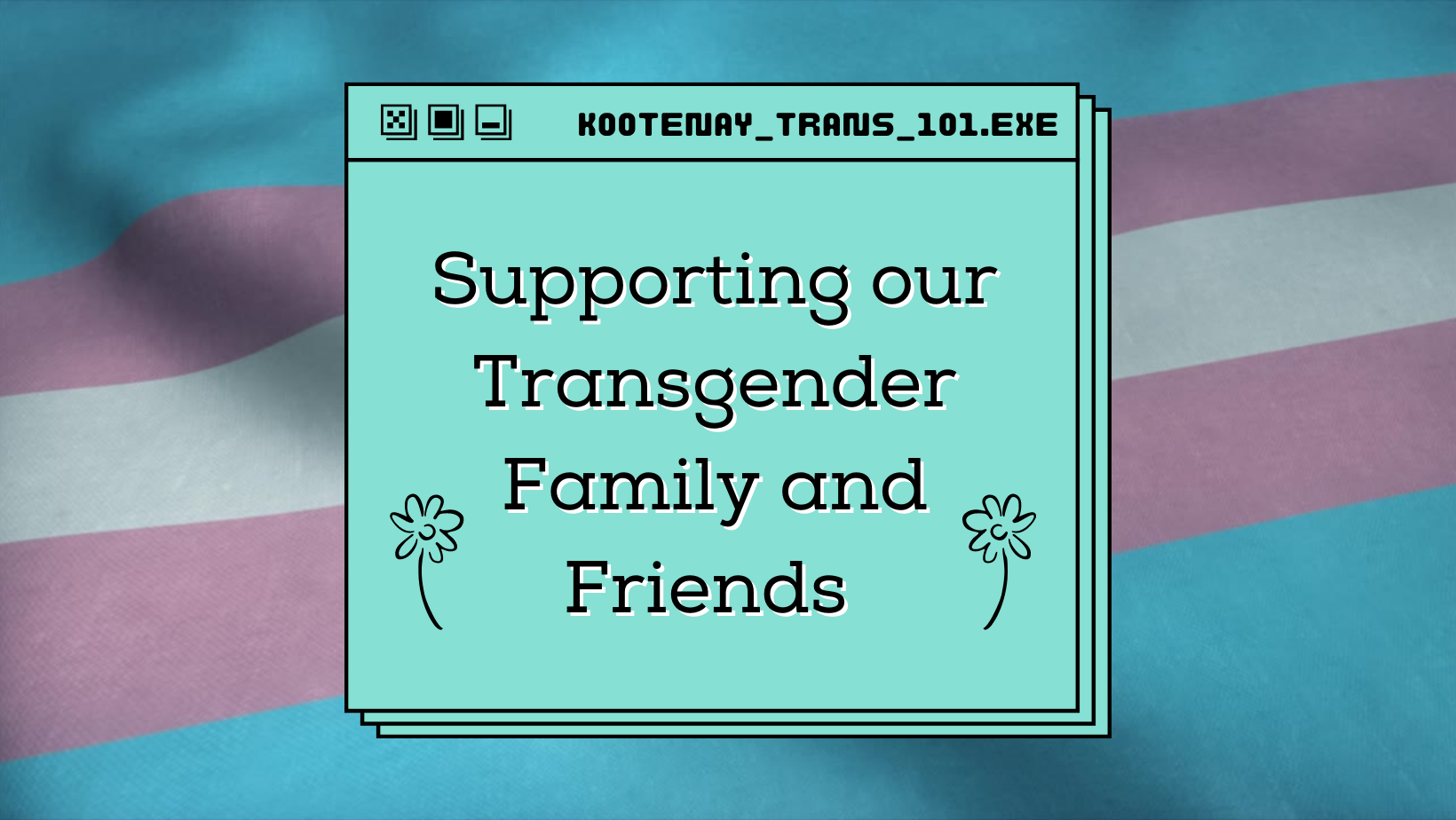 An online workshop open to everyone in the East & West Kootenay/Boundary regions.
A conversation on transgender identity and allyship – open to all levels of previous knowledge!
___________________
Trans Connect is hosting a series of Thursday workshops open to everyone to help make our communities in the Kootenays a safer place for everyone. Each group has a loose focus, but anyone is invited to join and participate in any date that works for you.
The dates we will be meeting are:
– February 25 @ 3PM (Trans 101)
– March 4 @ 10AM (Service provider's focus)
– March 11 @ 6PM (Trans 101)
– March 25 @ 6PM (Family + loved one's focus)
____________________
Trans Connect is a transgender wellness program through ANKORS that supports transgender people of all ages access physical, mental, and emotional health supports. Trans Connect is allied with many communities including: Two Spirit and Indigenous peoples; intersex communities; youth; elders, olders, and aging populations; sex workers; LGBTQ2IA+ communities; sex workers; drug users; people with disabilities; and BIPOC communities.
You can email me at: ankorstransconnect@gmail.com with any questions.
____________________
I can't wait to connect and hear from you!