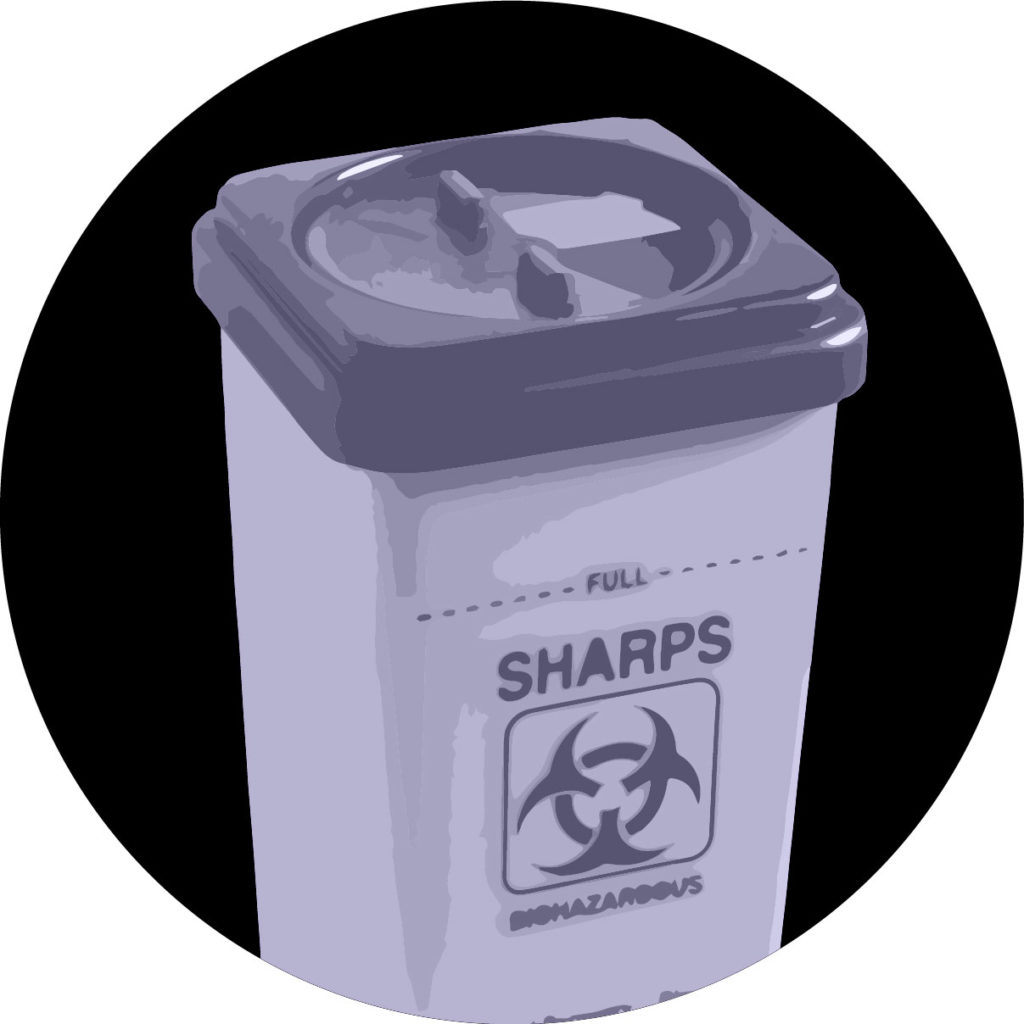 Harm Reduction
Supply Distribution
We offer harm reduction supplies in our Nelson and Cranbrook offices,
as well as a mobile service to many Kootenay communities.
We believe that:
Having easy access to new supplies is one of the most important ways to limit the transmission of BBIs in our communities.
Contrary to popular opinion, intravenous drug use is a major issue in our rural areas. Due to fear, ignorance and a lack of understanding in our communities, many people who use drugs are being pushed into the shadows of our beautiful region.
Shame and isolation put people at serious risk of overdosing, contracting illnesses such as Hepatisis C and HIV/AIDS, and hugely decrease the likelihood that people will seek out the medical help and necessary services they need. This, in turn, puts everyone at risk.
Supplies outreach is an effective way to reduce the stigma around drug use, and create a point of contact with marginalized community members.
Harm reduction saves lives.
We offer:
A variety of harm reduction supplies, free of charge, with no prescriptions needed. We carry needles of different sizes (suitable for IV, IM, or SubQ injections), pipes, foil kits, safer snorting kits, naloxone kits, disinfectant wipes, and sharps containers (amoung other things).
Mobile outreach services to a regularly scheduled monthly route in the West Kootenays through Nelson, Castelgar, Trail, Salmo, Ymir, Fruitvale, Grand Forks and the Boundary area, Kaslo, Meadow Creek, Slocan and the Valley, New Denver, and Nakusp. We also have outreach services in the East Kootenays through our Peer Health Navigators based in Moyie, Cranbrook, and Kimberley (with trips to Creston).
You can call our mobile outreach worker at (250) 777-0733 to set up a meeting place, and to find out when and where we'll be when we come through your town.
Lock boxes to Kootenay businesses and community spaces for the safe disposal of used supplies in public places.
Needle Distribution Fixed Locations
Nelson

ANKORS @ 101 Baker St
1-800-421-2437
Cranbrook

ANKORS @ 209A – 16th Ave N

250-426-3383
New Denver

Slocan Lake Community Health Centre
401 Galena: 250-358-7911
Edgewood

Edgewood Health Centre

Monashee Ave: 250-269-7313
Trail

Pharmasave @ 1280 Cedar Ave

250-368-3363
Grand Forks

Pharmasave @ 330 Central Ave

250-442-3515
Mental Health Outreach

Phone your local Mental Health & Substance Use office for information
East Kootenay Outreach

Check out our Peer Health Navigators to get in touch with Outreach East
Get in touch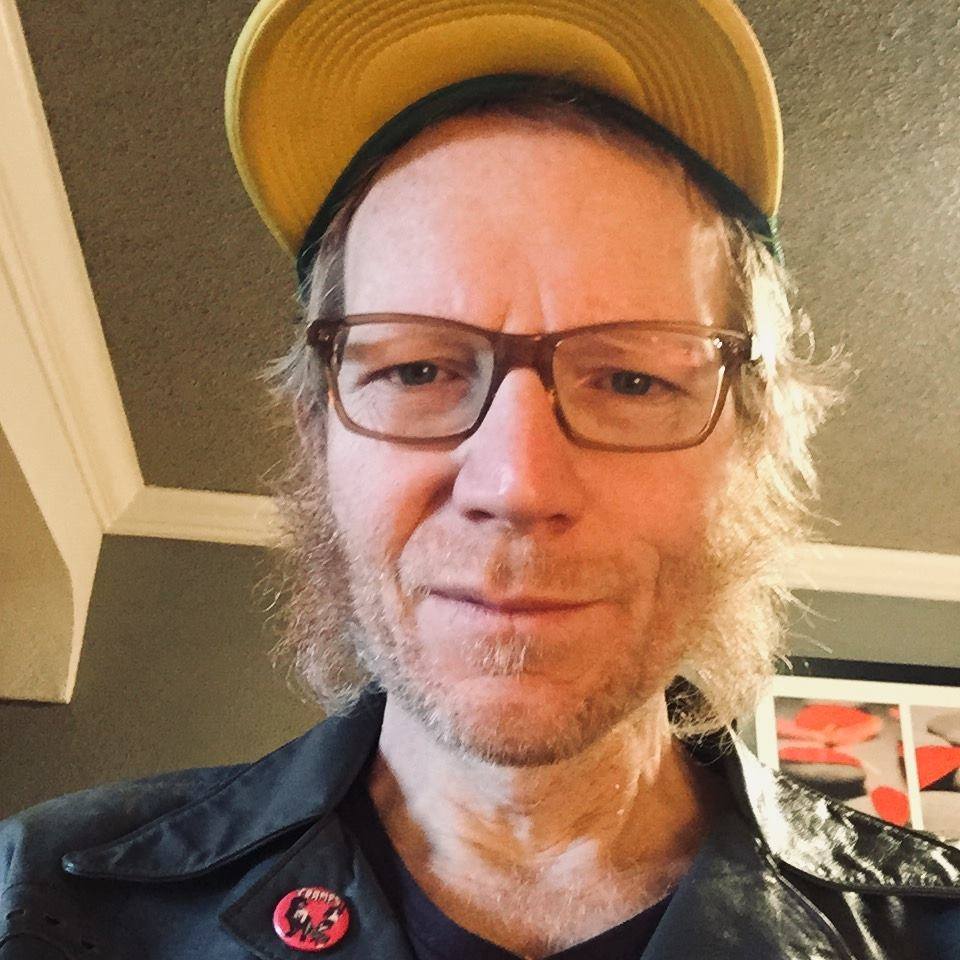 Robert Livingood
Harm Reduction Mobile Outreach Coordinator
(West Kootenay/Boundary)
ankorsmobile@gmail.com
mobile: 250-777-0733
office: 250-505-5506

Peer Health Navigators
Outreach & Harm Reduction Supplies
(East Kootenays)
Harm Reduction Show & Tell
https://www.youtube.com/watch?v=AHILLta22Cwhttps://www.youtube.com/watch?v=q8GAsLzpt-o&t=183shttps://www.youtube.com/watch?v=JyfFq4aZzdM&t=230shttps://www.youtube.com/watch?v=dFKnpTLl9rE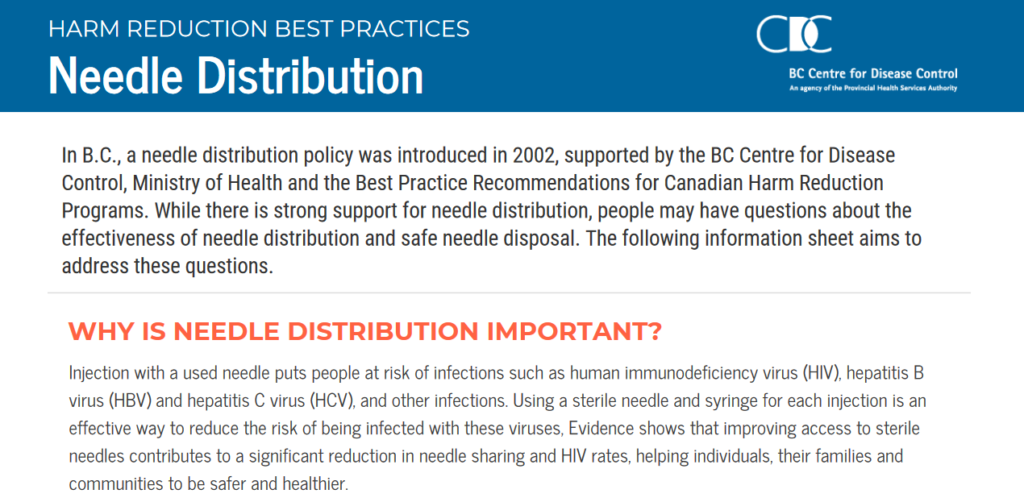 BCCDC's Needle Distribution Information
This resource from the BC Centre for Disease Control answers:
Why is needle distribution important, and why don't we require people to hand in their used needles before giving them new equipment?
BCCDC's Safe Needle Disposal Information
This resource from the BC Centre for Disease Control covers best practices for safe needle disposal, how to improve safe needle disposal in your community, and what to do if you find a discarded needle.
Funded and supported by: