Click any button below to skip to a section
(If you're looking for something that could be in multiple sections, check both!)

ANKORS


Harm Reduction


HIV+


Hepatitis C


LGBTQ2IA+


Sexual Health


Mental Health


Youth


Local Organizations


For Service Providers

ANKORS Programs and Publications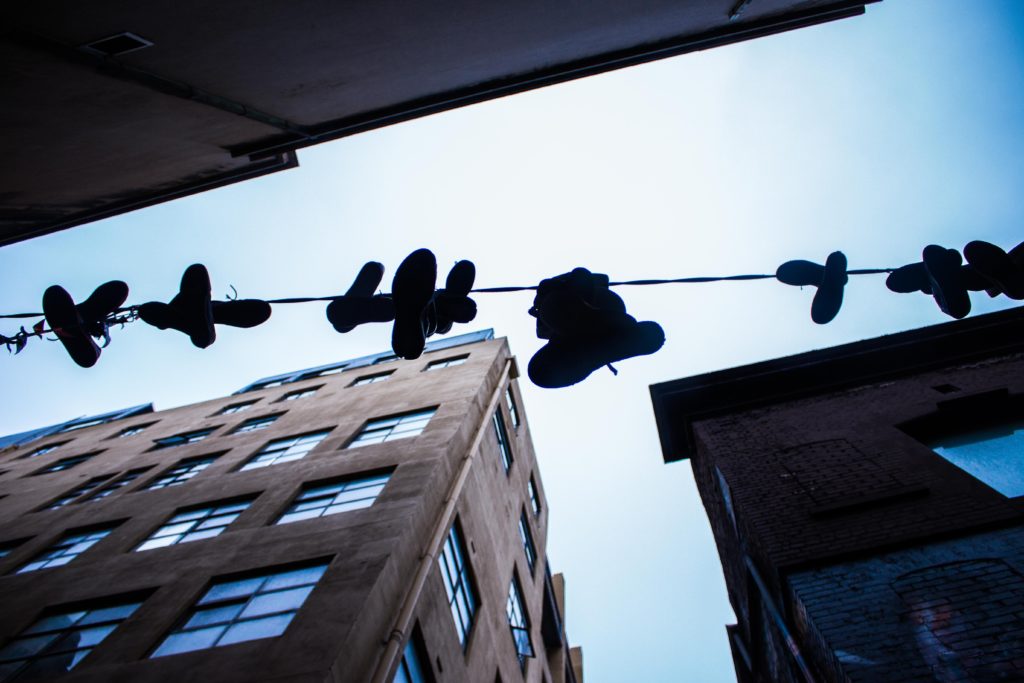 ankorsstreetcollege.com
A curriculum package developed for ANKORS and AIDS Vancouver Island for peer education around stigma, self care, peer service provision, and real-life harm reduction.
Bring me to ANKORS Street College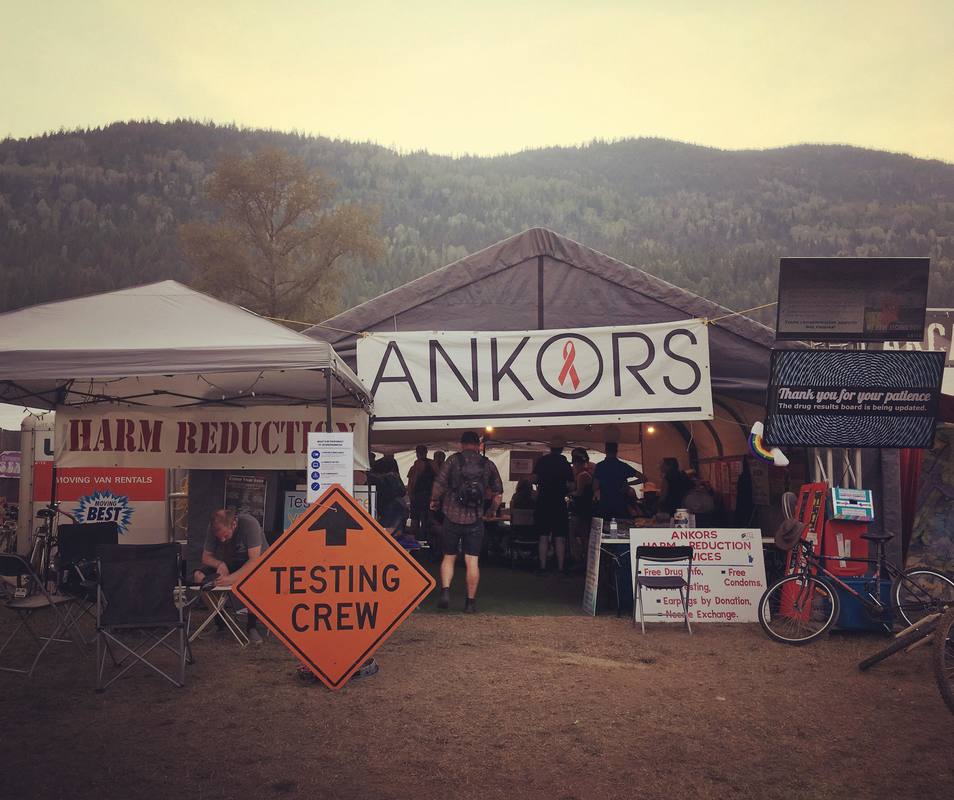 ankorsvolunteer.com
Harm reduction resources and research reports on Kootenay festivals. Volunteer application package to apply for drug checking and harm reduction teams at festivals.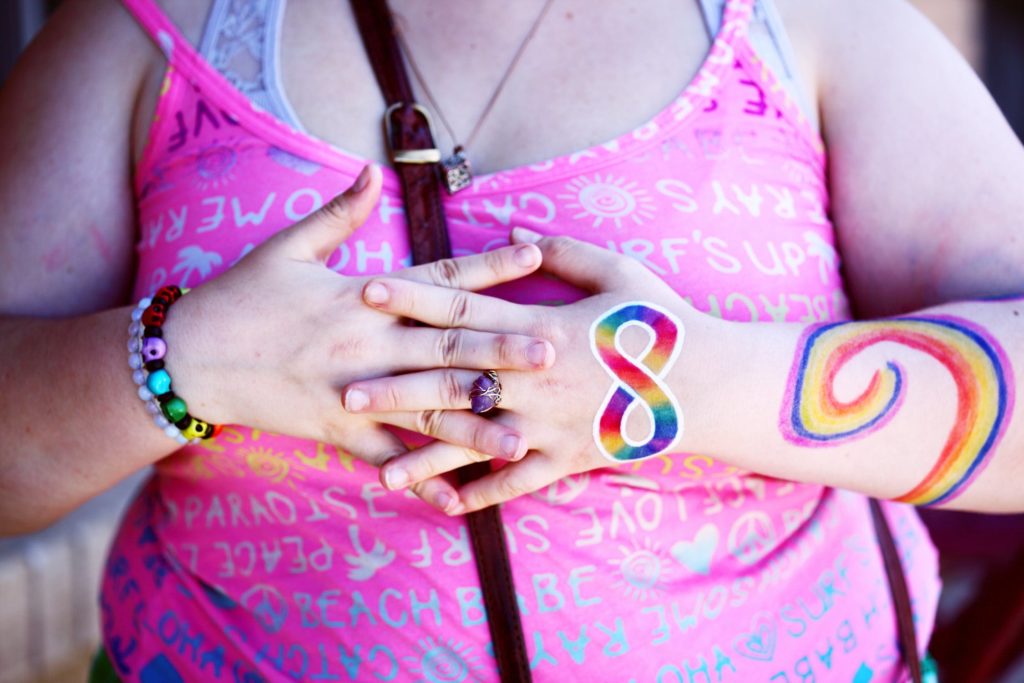 kootenaytransgender.com
Resources, information, and an events calendar for the transgender community. Community education, trans community support groups, and one-on-one support.
menshealthinbc.com
Information and resources for guys-who-like-guys in Interior BC. Find an events calendar for upcoming events and Prick! STI clinics. In depth resources on physical, social, mental, and sexual health for guys-who-like-guys.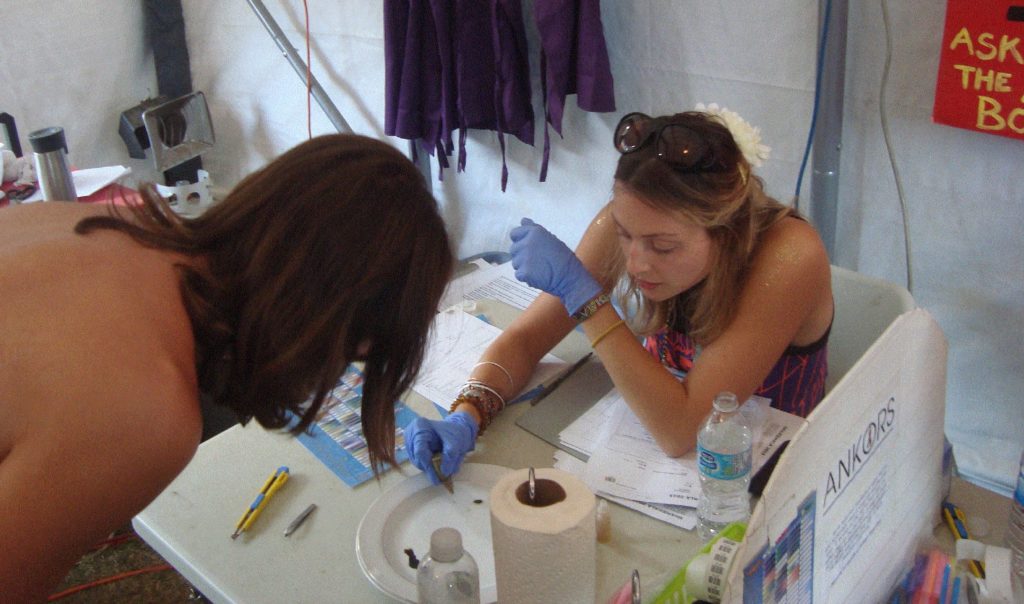 Drug Checking at Music Festivals
Guide for checking drugs at music festivals including an overview of harm reduction, drug checking technologies, safer spaces, staffing, media strategies, and additional resources.
Bring me to the Drug Checking Guide
Kootenay Trans Folk
This facebook group is a great way to connect to other trans people in the Kootenay region, chat, find support, and plug in to local events and opportunities. (Moderated by Trans Connect)
Bring me to Kootenay Trans Folk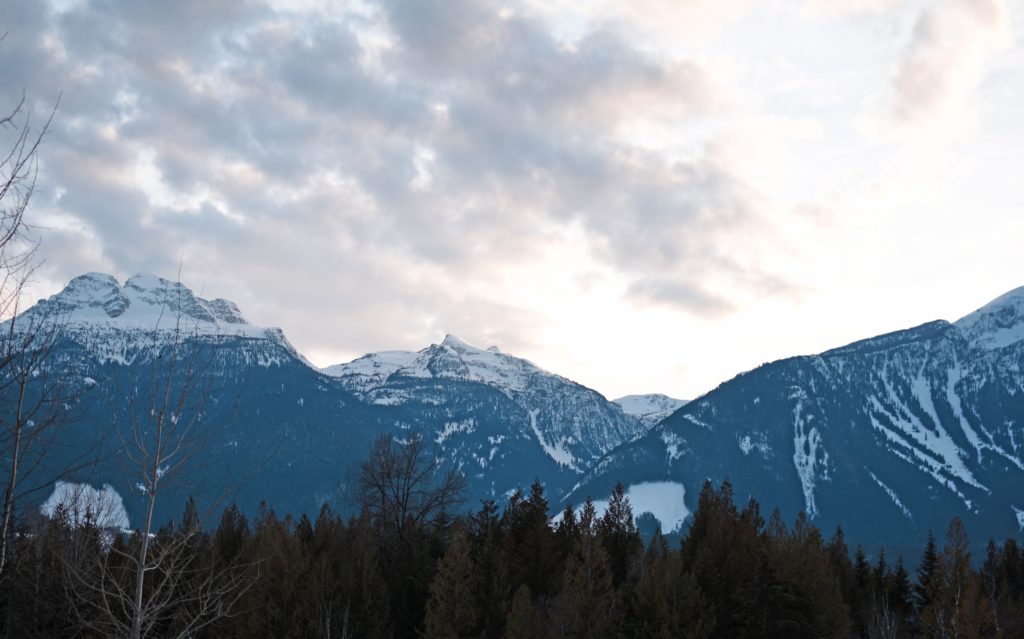 Harm Reduction and Overdose Prevention Assessment of Interior BC
In 2019, ANKORS conducted an assessment of overdose prevention and harm reduction services in the Interior Health region, focusing specifically on small and rural communities.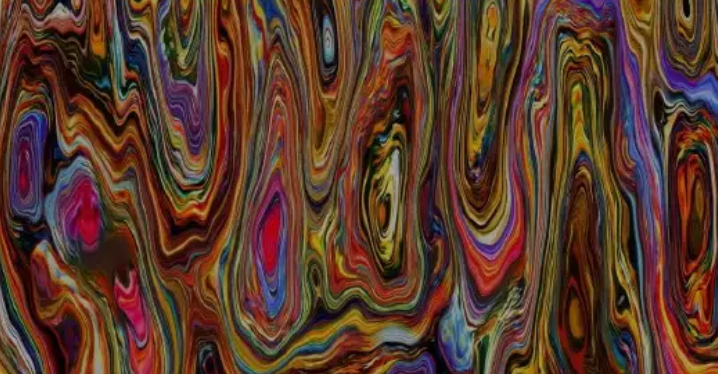 Infographic & Report: 2018 Shambhala Drug Checking Services
Who used dug checking services, what did festival goers think was in their drugs, and what did the results show?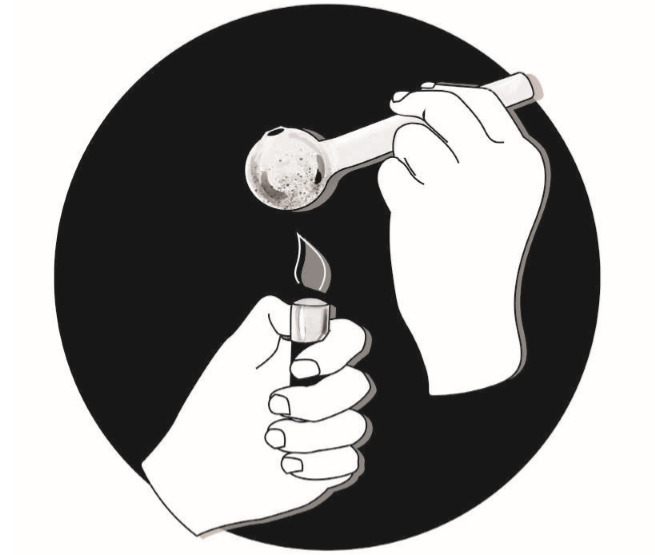 The Meth Booklet
A harm reduction guide for people who use methamphetamine. Researched and complied by ANKORS in Nelson, BC!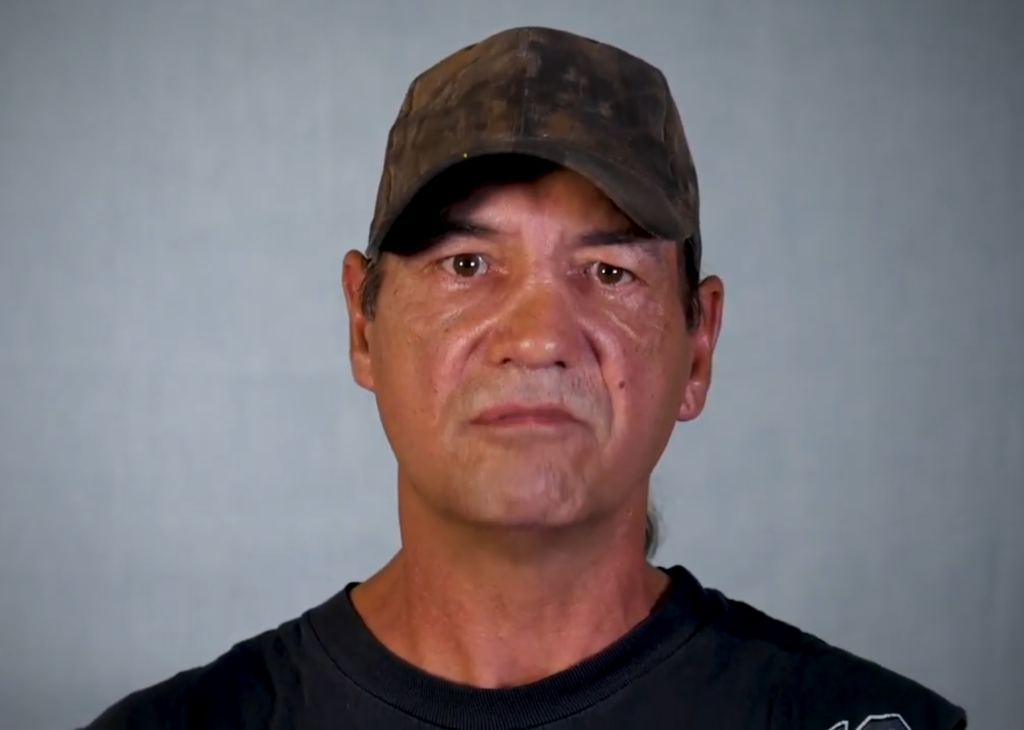 Video Series: Beyond the Stigma of Drug Use
Meant to challenge the viewer to look closely at the people on the front lines of the opioid crisis and listen to their stories and work towards inclusive community based solutions.
Bring me to ANKORS' Youtube playlist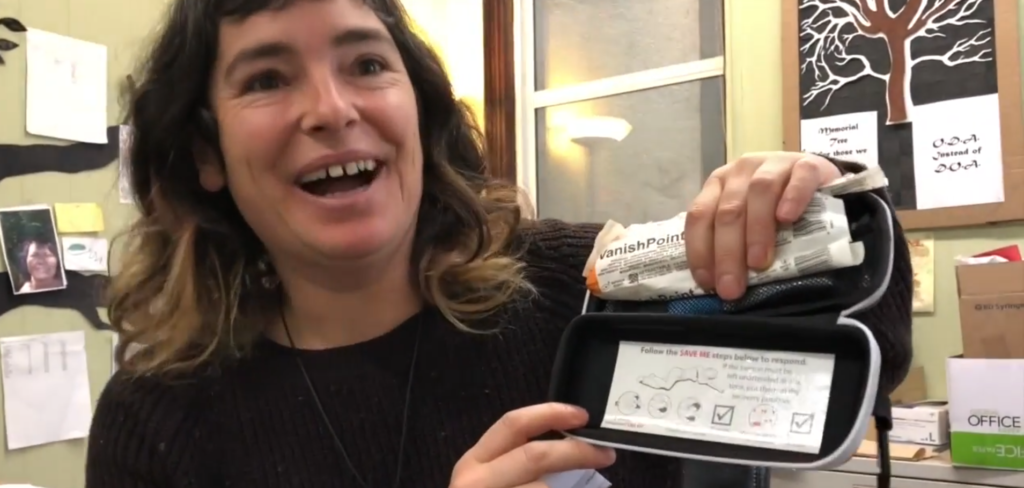 Video: Naloxone Training
Naloxone Training: including SAVEME steps,
what's inside of a naloxone kit, and injection instructions.
Bring me to ANKORS' Youtube video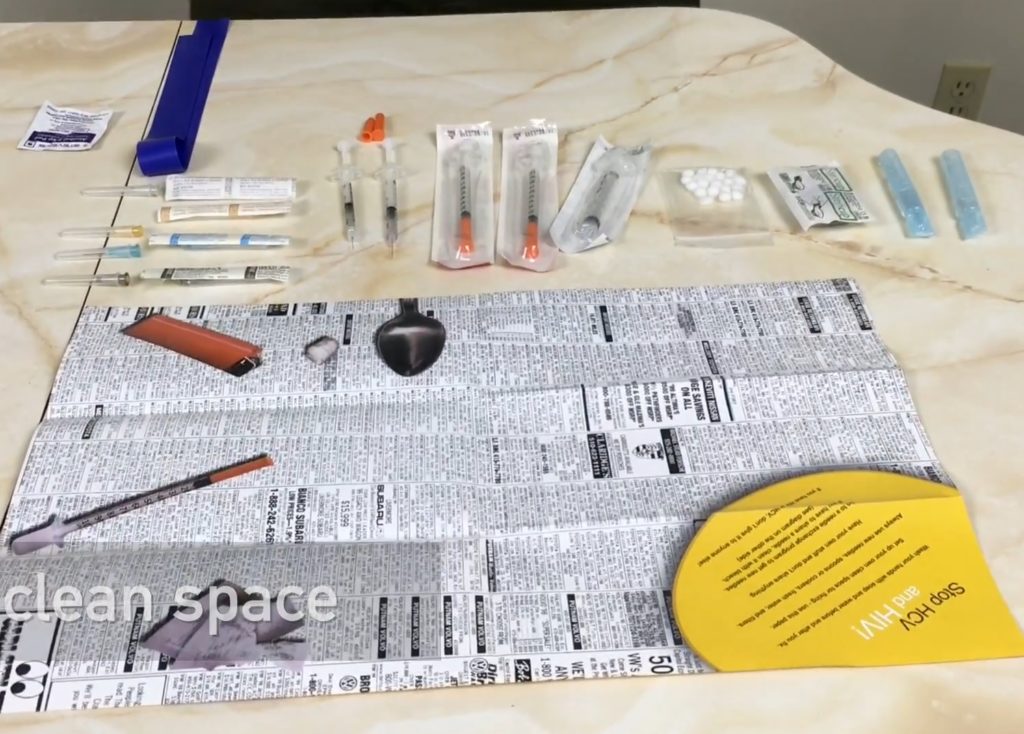 Video Series: Safer Injecting & Vein Care Tips
Vein care tips for people who use injection drugs. Using a harm reduction approach, we talk about the planning, supplies, setup, and aftercare for safer injecting.
Bring me to ANKORS' Youtube playlist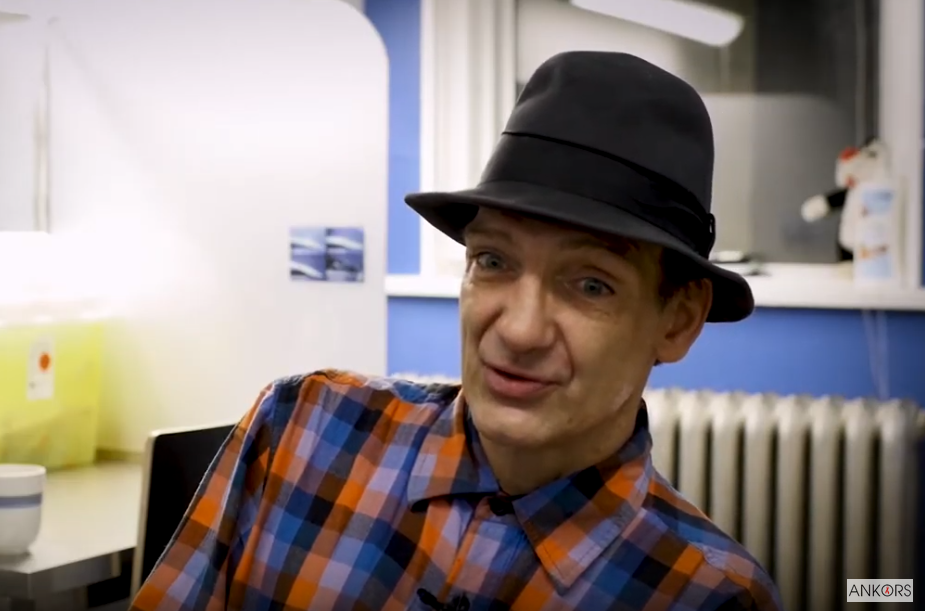 Video: Overdose Prevention Site
Take a look inside our Overdose Prevention Site and hear from our clients, OPS Coordinator, and Executive Director on how it works.
Bring me to ANKORS' Youtube video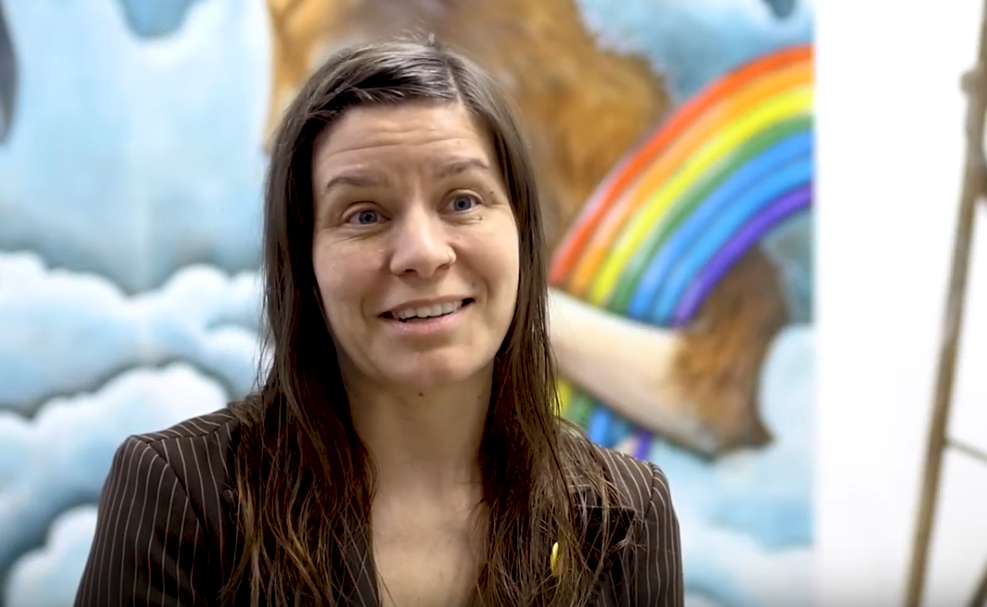 Video: The Mural Project at the Overdose Prevention Site
This video delves into how the new murals in the OPS were created and interviews local artists about their work and why the OPS is important to them.
Bring me to ANKORS' Youtube video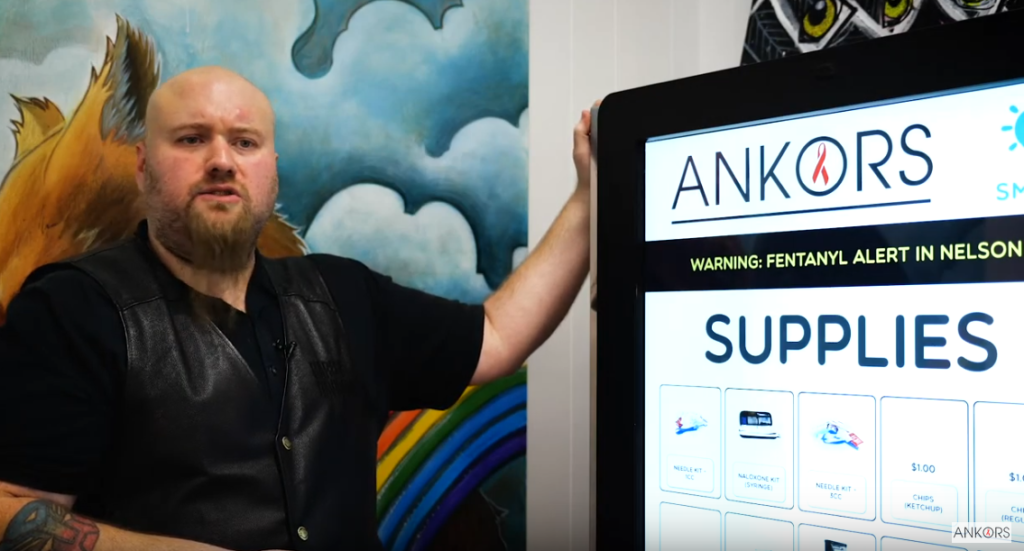 Video: The Harm Reduction Vending Machine
This video features the harm reduction vending machine invented by Brad Pommen, and explores how it will increase access to life-saving supplies.
Bring me to ANKORS' Youtube video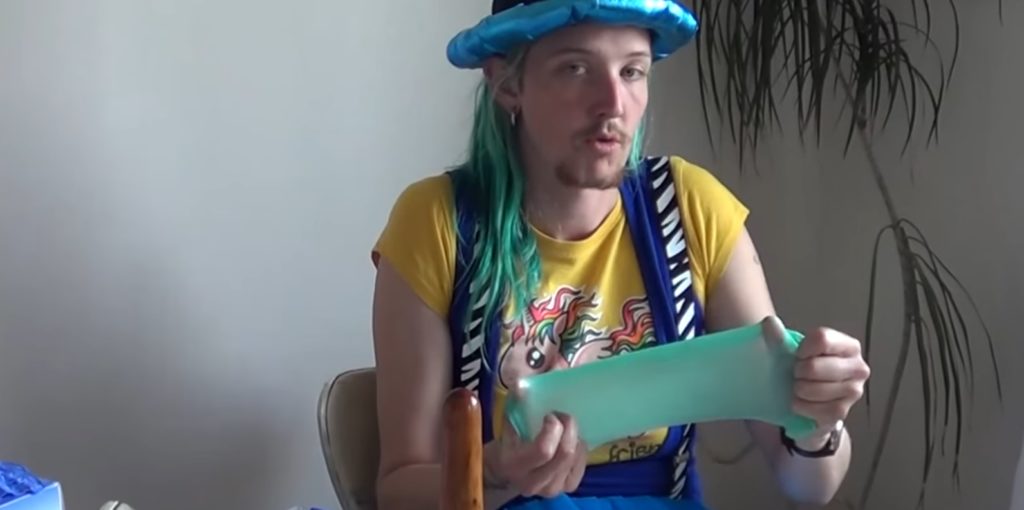 Video: Safer Sex
A video for volunteer training purposes at festivals. Some common festival scenarios volunteers might come across around sexual health and safety.
Bring me to ANKORS' Youtube video
Video: Harm Reduction at Festivals
A video for training purposes at festivals. Example conversations on ketamine, GHB, Acid/LSD, MDMD/MDA/Ecstasy, 2-CB, and cocaine.
Bring me to ANKORS' Youtube video
Video: How to Use Fentanyl Test Strips
Learn how to use fentanyl test strips
as presented by Chloe Sage at ANKORS.
Bring me to ANKORS' Youtube video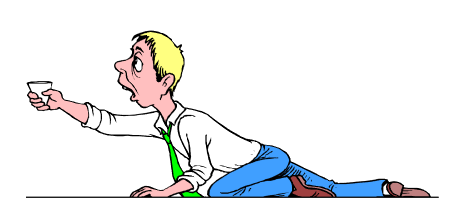 "Combo" & Dry Mouth
Some people taking combination therapy (interferon and ribavirin) experience dry mouth and nasal passages. Dry mouth (xerostomia) occurs when the amount or quality of saliva decreases. Saliva plays an important role in keeping the teeth, gums, inside of the mouth, and throat healthy.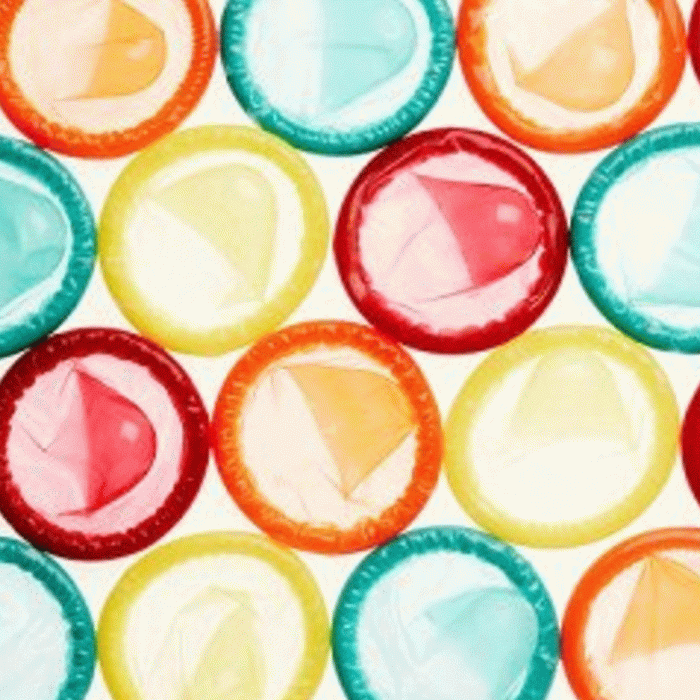 Sex, Drugs, and How We Roll
Soundcloud archive of ANKORS' Kootenay Co-op Radio show hosted by Kori Doty: from Jan 2014 to Aug 2019. Check out all 189 shows on topics from harm reduction, trans rights, mental health, and sex education.
Bring me to the Soundcloud

Return to top

Harm Reduction Information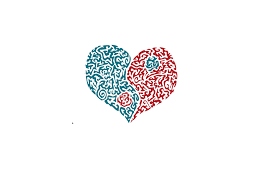 Toward the Heart
This website is an overdose survival guide, with amazing videos and information on opioid, alcohol, and stimulant overdoses. How to recognize them and what to do if you or someone else overdoses.
Choosing a Safer Injection Site
Your arms are the safest place to inject. Use different veins every time you inject to help them heal. The veins in your hands are fragile, so inject slowly. Give these veins extra time to heal.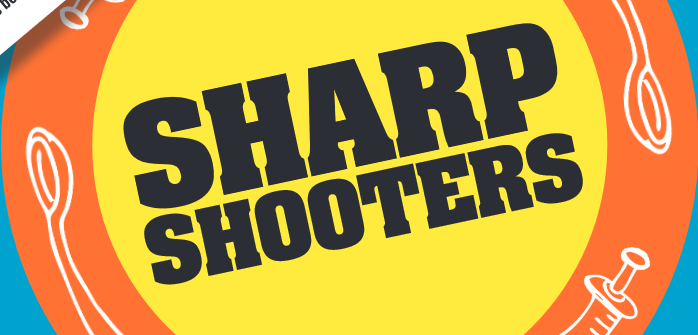 Sharp Shooters
This 36-page booklet has a ton of great information about safer injecting, vein care, how opiates and amphetamines can affect your period, human rights for parents, and tons more.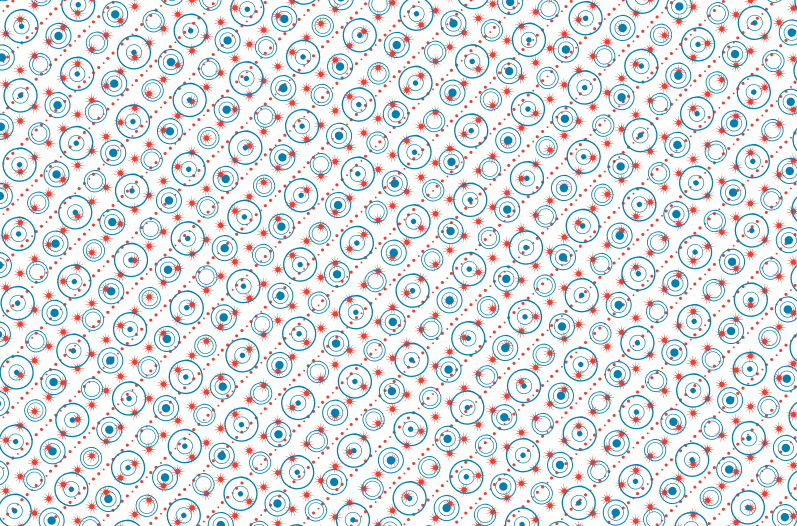 Dope Guide: Sex Work, Drugs, Alcohol, and Other Substances
This 54-page pamphlet puts sex workers first and gives you the information you need to make enlightened decisions and support you in your efforts to live and work safely and with dignity.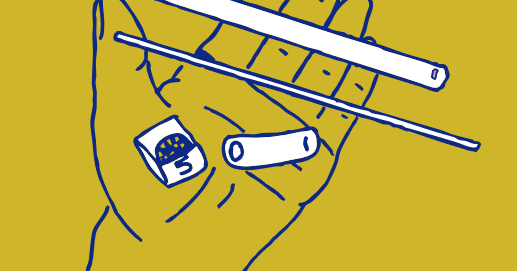 My Crack Kit
Your kit is a tool that can help you prevent hepatitis and other blood-transmitted infections. Be careful not to lend your kit out or borrow a kit from someone else.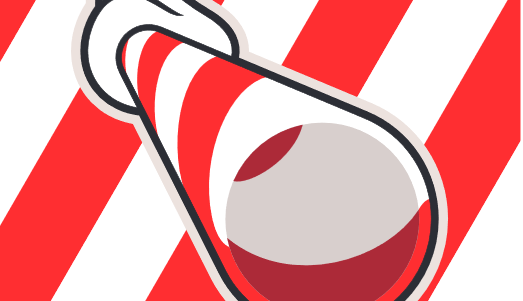 Safer Snorting
Snorting drugs can damage the inside lining of your nose causing it to become raw and irritated, even more so if you've been snorting repeatedly throughout the night. This can spread Hep C.
Bring me to TRIP Project's handout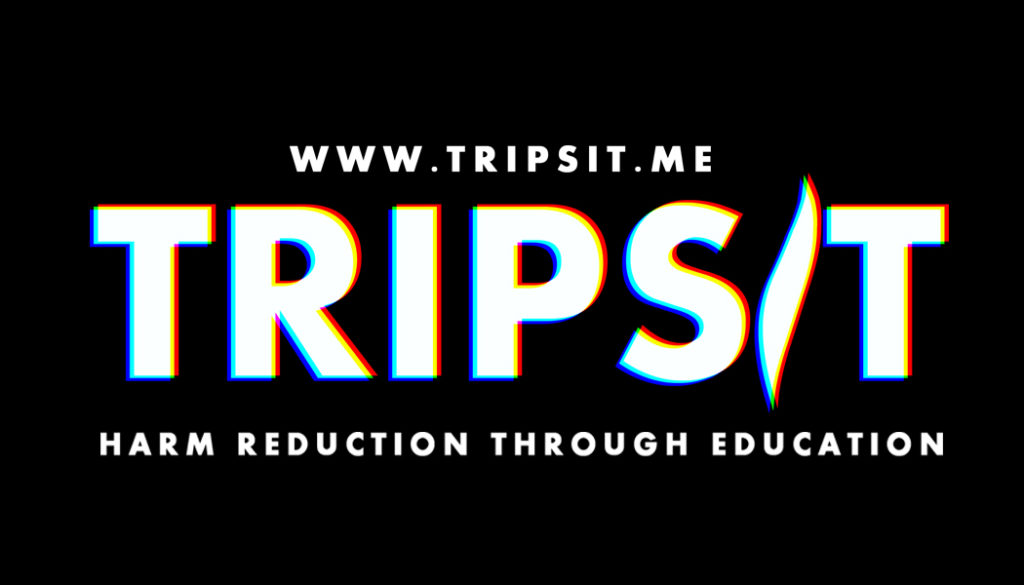 Drug Combinations
Find out how common substances and party drugs interact with each other in your body: is this mix synergistic or dangerous? Also, check out their fact sheets on almost every substance out there.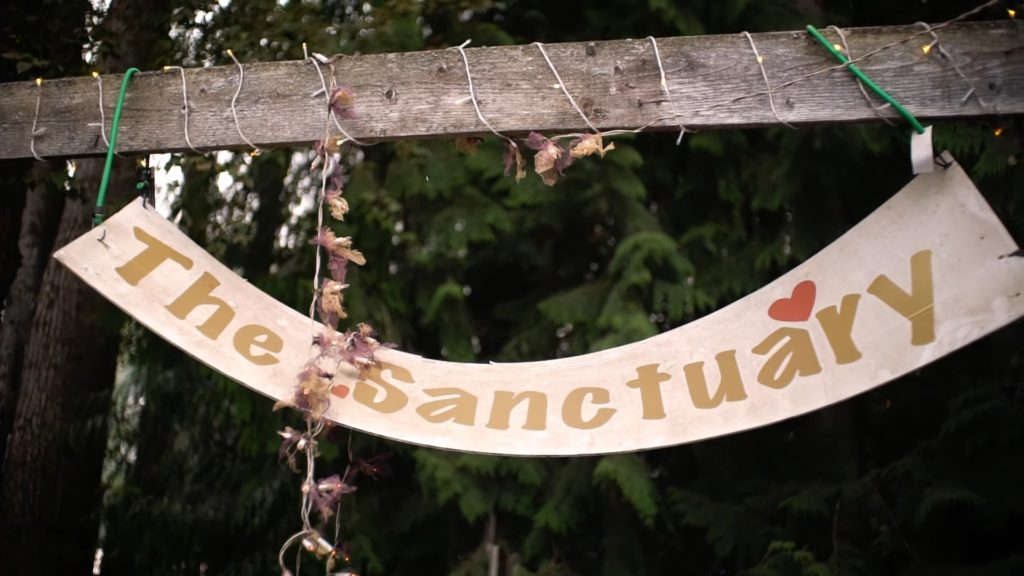 Video: Harm Reduction and the Sanctuary
"They used to call us crazy, but now they call us cutting edge." For well over a decade Shambhala Music Festival has pioneered an industry-leading harm reduction program.
Bring me to Shambhala's Youtube video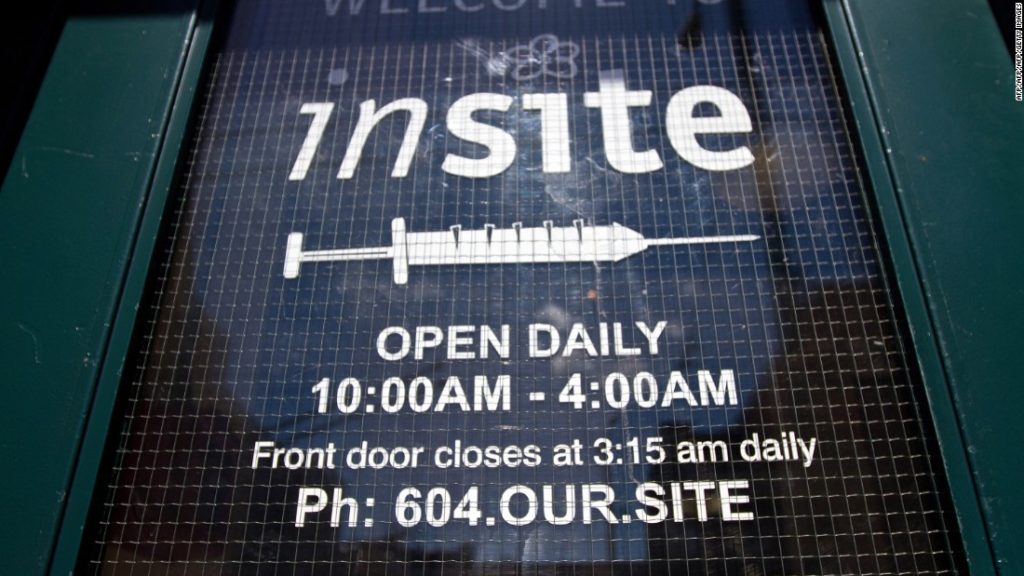 The History of Insite
The history of the first Overdose Prevention Site in BC through the Portland Hotel Society, starting in 2003. Insite was operating without full governmental support until a Supreme Court decision in 2011
Bring me to Portland Hotel Society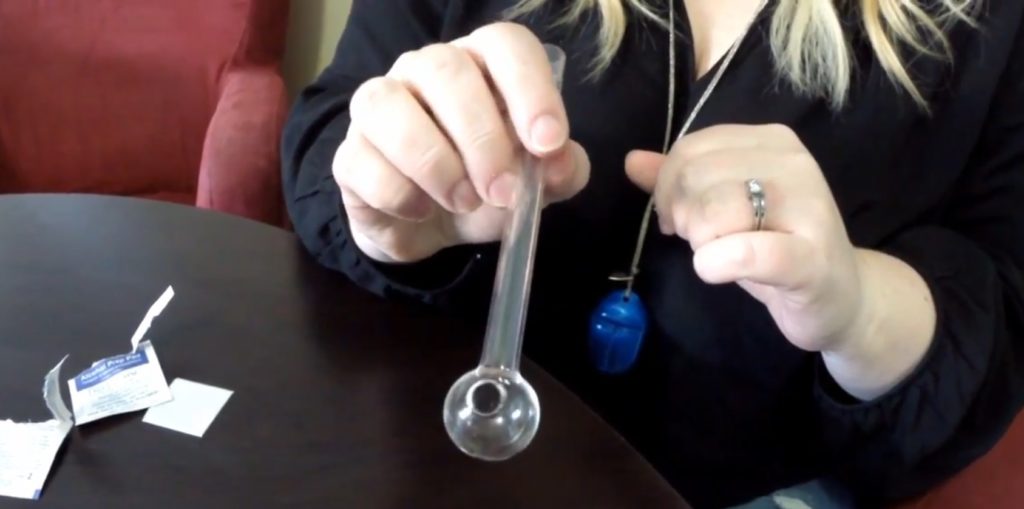 Video: Safer Crystal Meth Smoking Kits
What is crystal meth? What's in a crystal meth safer smoking kit? Find out how to assemble a kit, pipe safety, proper equipment disposal, smoking risks and more with AIDS Saskatoon.
Bring me to AIDS Saskatoon's Youtube video
Video: Safer Crack Smoking Kits
What is crack? What's in a safer crack smoking kit? Find out how to assemble a kit, pipe safety, proper equipment disposal, smoking risks and more with AIDS Saskatoon.
Bring me to AIDS Saskatoon's Youtube video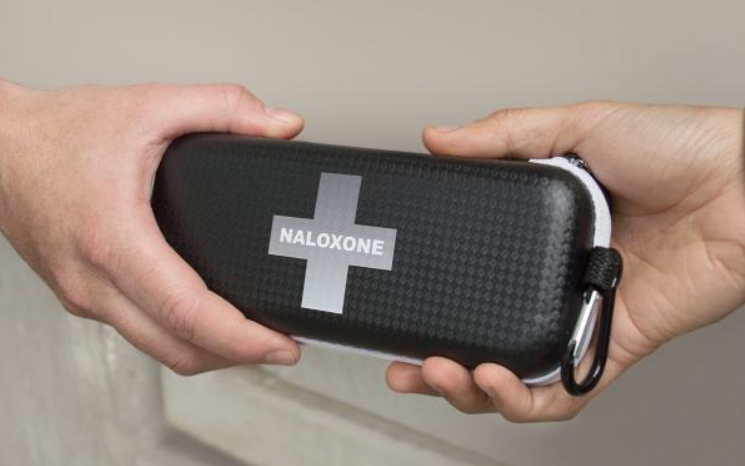 Stop Overdose BC
Knocking down the walls of silence that keep people from talking about substance use is an important step towards addressing the overdose crisis in British Columbia. Recognizing that people who use drugs are real people helps to put a human face behind the numbers of so many preventable tragedies.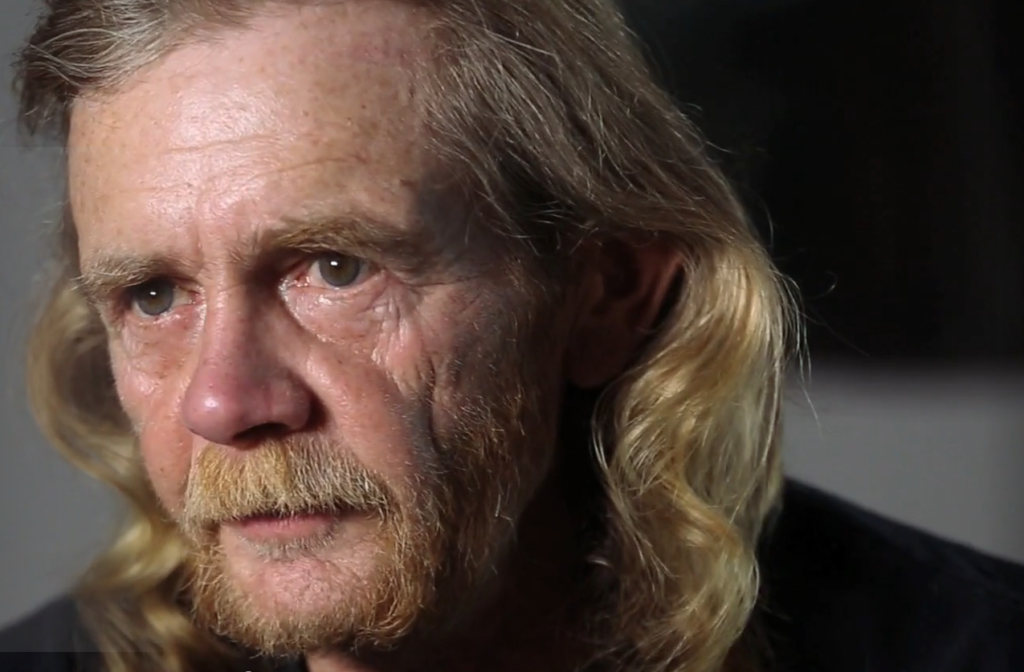 Take Home Naloxone
In British Columbia, there is a program that is saving lives.
Naloxone (also called Narcan®) reverses an overdose from opioids. People who are likely to experience or witness an opioid overdose can get a free Take Home Naloxone kit from an approved site.
Bring me to Take Home Naloxone
VANDU
Vancouver Area Network of Drug Users has is full of resources and inspiration in the movement for drug user's liberation.
Bring me to VANDU

Return to top

HIV-positive Information & Prevention Resources
Canadian AIDS Treatment Information Exchange (CATIE)
Canada's source for contemporary HIV and hepatitis C information. An extensive library of free resources (both print and PDF).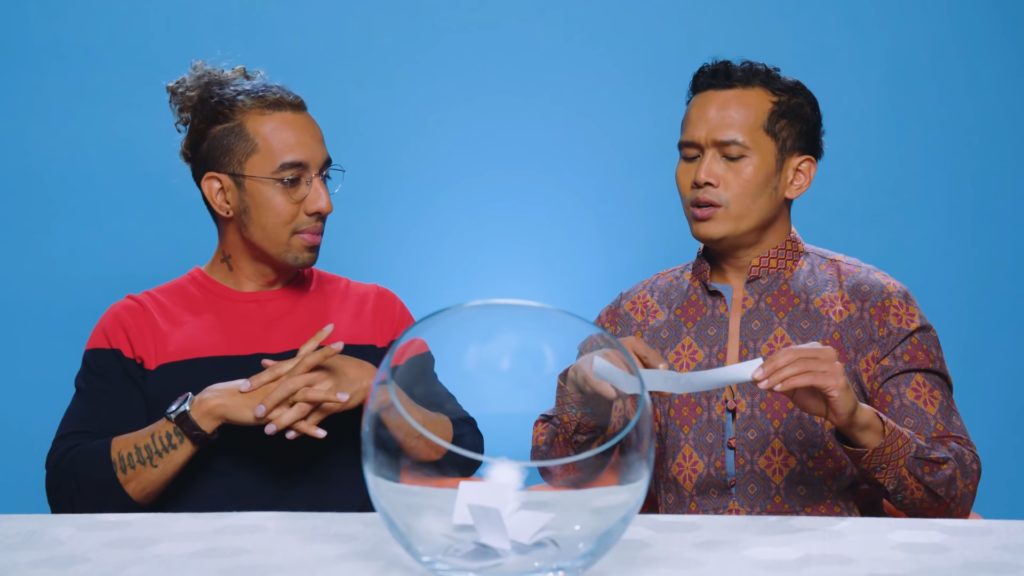 CATIE's Youtube Channel
Interviews with people living with HIV and Hep C,
the "Can't Pass It On" campaign, "Get Tested" videos, and easy to understand information on the science of HIV, PrEP, PEP, and Hepatitis C.
The Pill that can Prevent HIV
PrEP, which stands for pre-exposure prophylaxis, can help prevent HIV. It involves taking a prescription pill on a regular basis (every day for most people).
Bring me to CATIE's infographic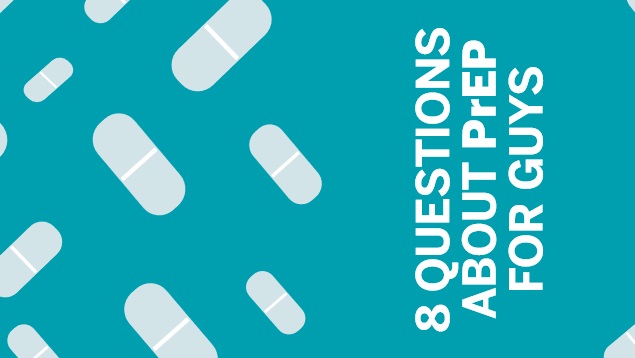 8 Questions About PrEP for Guys
PrEP is used by HIV-negative people to help prevent HIV transmission. PrEP stands for pre-exposure prophylaxis. It involves taking a prescription pill that contains two medications.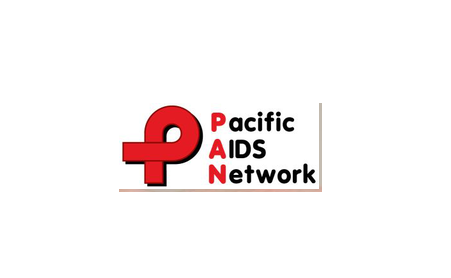 Pacific AIDS Network
Workplace training, leadership development, community-based research and evaluation initiatives, and support a collective impact network to reach all regions in the province.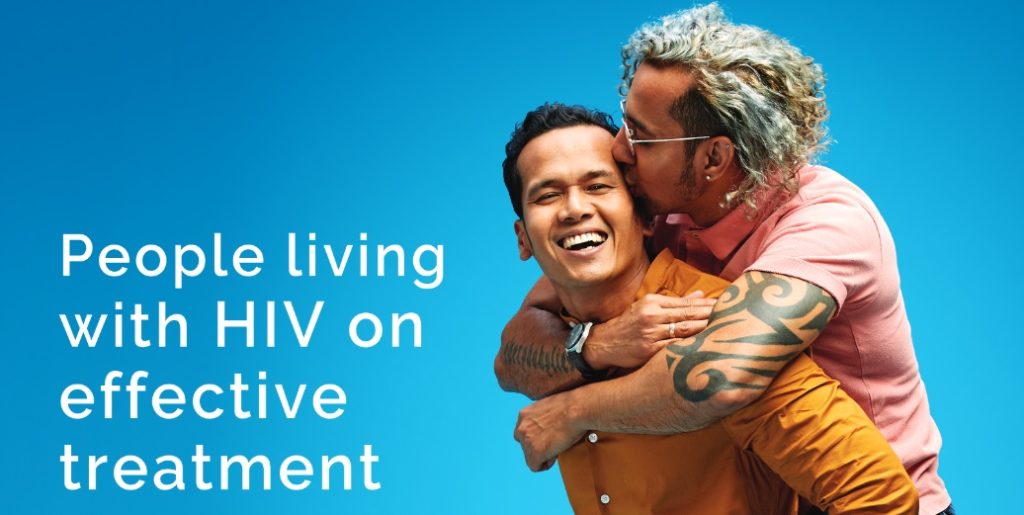 "Can't Pass It On" Poster Campaign
Research has been building for years, and several large studies have now confirmed it. HIV treatment can suppress the virus to the point that it can't be transmitted through sex.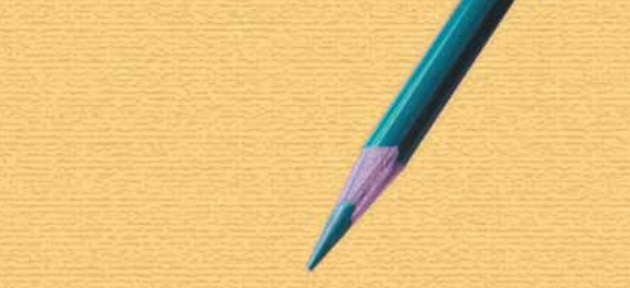 HIV Disclosure: How to Tell Children & Family
This booklet is designed to support women living with HIV who are thinking about whether they want to share their HIV+ status with their children and other family members.
A Practical Guide to a Healthy Body
for People Living with HIV
Thanks to dramatic and ongoing improvements in HIV treatment, most people living with HIV are now living much longer. This means that we can now think about our health from a long-term perspective.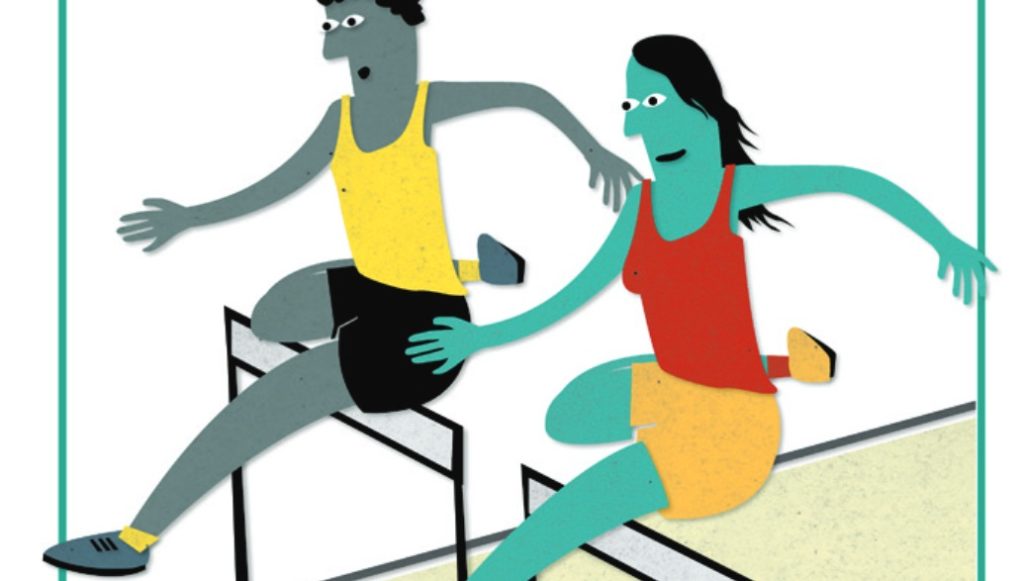 A Practical Guide to HIV Drug Side Effects
for People Living with HIV
Many antiretroviral drugs that keep HIV under control have side effects. Many of the newer medications used to treat HIV cause far fewer side effects than were seen in the early years of the HIV epidemic.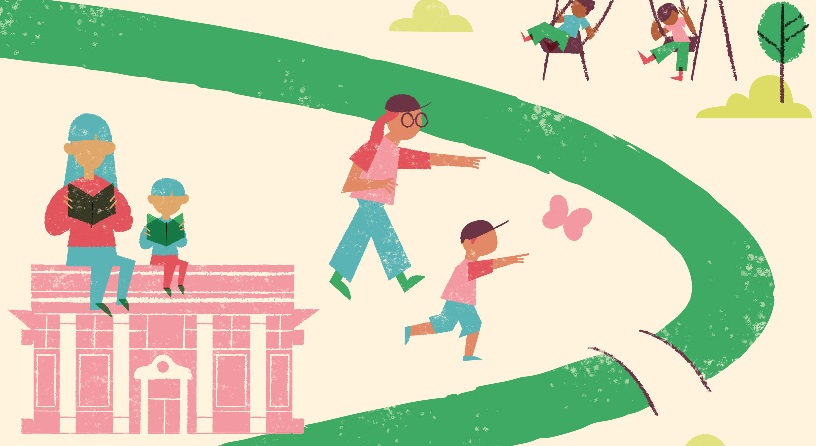 Know Your Rights: Parents Living with HIV
All people have the right to make their own choices around reproduction, including becoming pregnant and having children, regardless of their HIV status.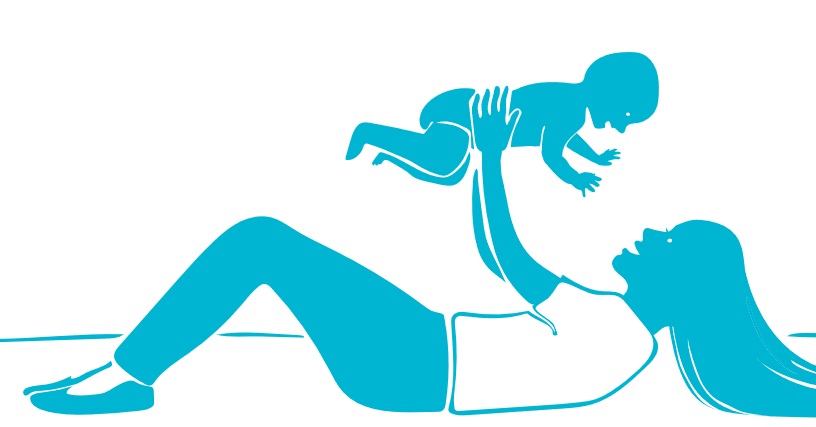 Having a Baby: What people living with HIV should know about pregnancy and infant feeding
If you are living with HIV and pregnant, or if you want to have a child, HIV treatment can help you to have a healthy, HIV-negative baby.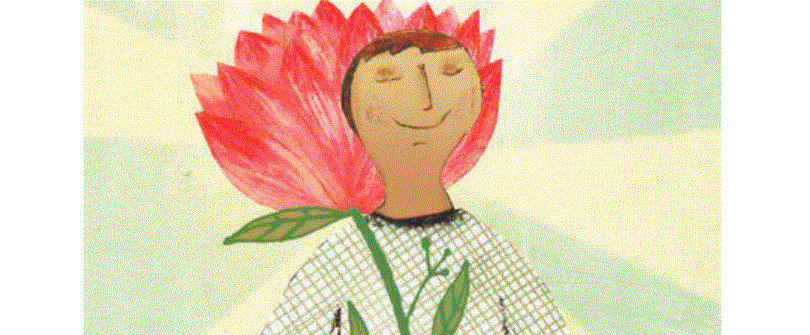 HIV and Emotional Wellness
Your mind is an important part of your body.
Bring me to CATIE's booklet

Return to top

Hepatitis C Treatment & Prevention Information

Curing Hepatitis C: What You Need to Know if You Use Drugs
Lots of people have hepatitis C. Hepatitis C is passed through blood-to-blood contact. A common way to get hepatitis C is through sharing equipment for using drugs.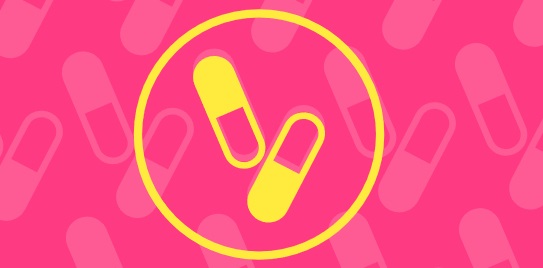 Hep C can be Cured
Hepatitis C treatments are very effective and cure more than 95% of people with hepatitis C. Everyone who has hepatitis C should talk to their doctor or nurse about their treatment options. For most people, treatment means taking one to three pills once a day.
Hep C Passport
This booklet is a place to record your health information related to Hep C care and treatment. If you are concerned about confidentiality, you may choose to fill in only some parts. Keep your booklet in a safe place.
Hep C and Sex for Gay, Bi, and Queer Men
In recent years, groups of gay, bi, and queer men (especially HIV-positive men but also HIV-negative men) have become Hep C-positive through sex.
Bring me to AIDS Committee of Toronto's booklet
Hep C BC
Personal support (face to face, phone, or email), prison outreach, and public education on Hepatitis C in BC.
Pacific Hepatitis C Network
The Pacific Hepatitis C Network works with people living with hepatitis C, with community based organizations and with government to address concerns about hepatitis C prevention, care, treatment access and support.
Bring me to the Pacific Hep C Network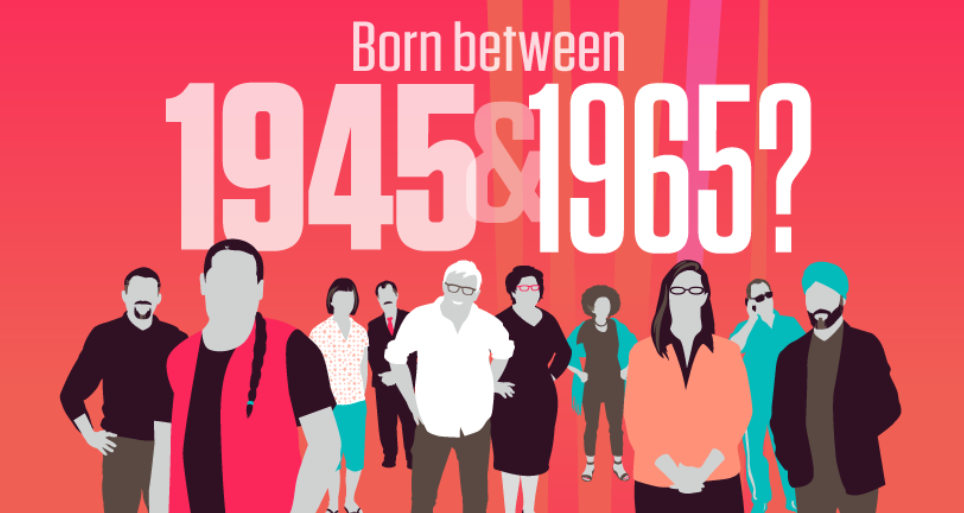 Generation Hep
We are Generation Hep. Over 75% of British Columbians with hepatitis C belong to our generation: born between 1945 and 1965. Get tested!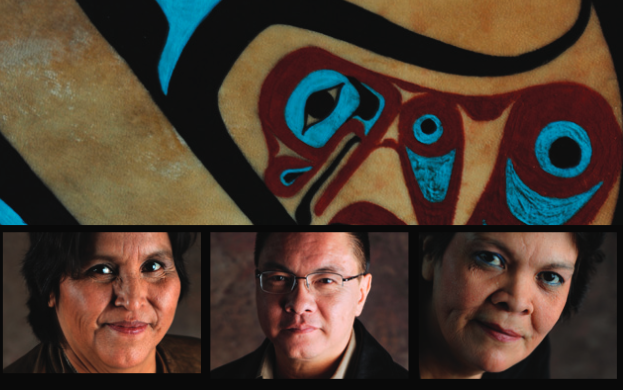 Honouring Our Voices
in March 2015, five aboriginal people from across Bc who are affected by Hep c gathered for a day of sharing hosted by chee Mamuk, Aboriginal Program, from the Bc centre for Disease control. The participants shared personal stories about their journey with Hep c. This booklet captures those stories using the words of those who shared.
Bring me to BCCDC's resource

Return to top

LGBTQ2IA+ Resources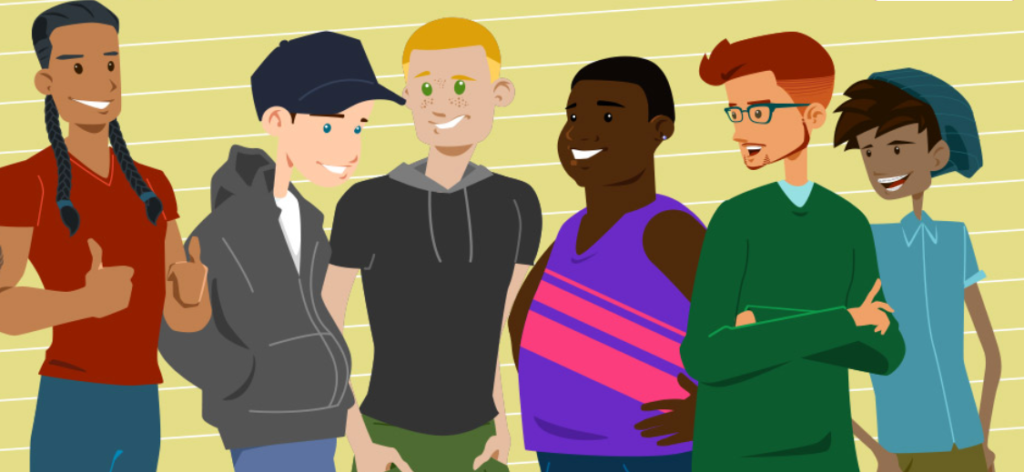 Dating App Slang Dictionary
Here are some words or terms (or emojis!) 😜 you might come across while chatting with guys online and on apps.
In different places or on different apps, these words may have different meanings than the ones provided here, but here are some typical definitions of some of the words you might see.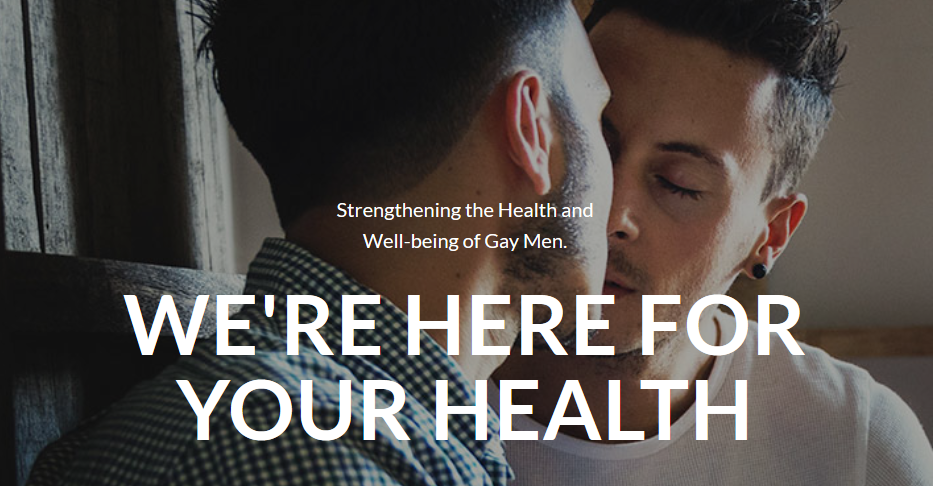 Health Initiative for Men
A Vancouver-based men's health program that has tons of amazing resources on physical, social, mental, and sexual health for gay men and other guys-who-like-guys.
The Canadian Centre for Gender and Sexual Diversity
The Canadian Centre for Gender and Sexual Diversity aspires to support and transform Canadian and indigenous communities from coast to coast to coast in a shared vision of a discrimination-free gender and sexually diverse world.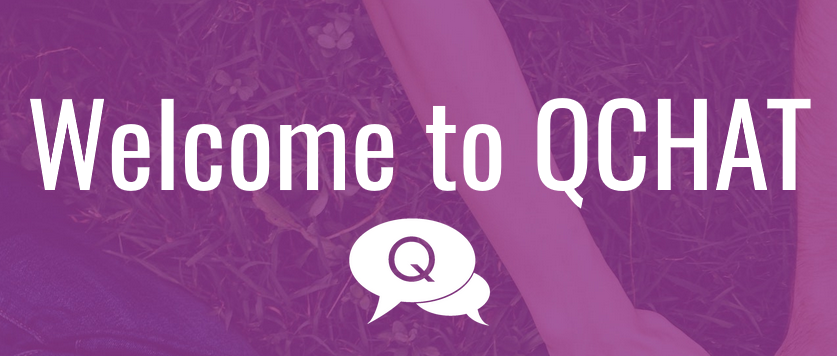 Qchat
A peer support line and resource database for LGBTQ2S youth in British Columbia, Canada. Lines Open Monday-Wednesday, 6:00-9:00 PM.
Call: 1-855-956-1777
Trans Lifeline
Trans Lifeline is a trans-led organization that connects trans people to the community, support, and resources they need to survive and thrive. Their hotline is open most of the time. Call: 1-877-330-6366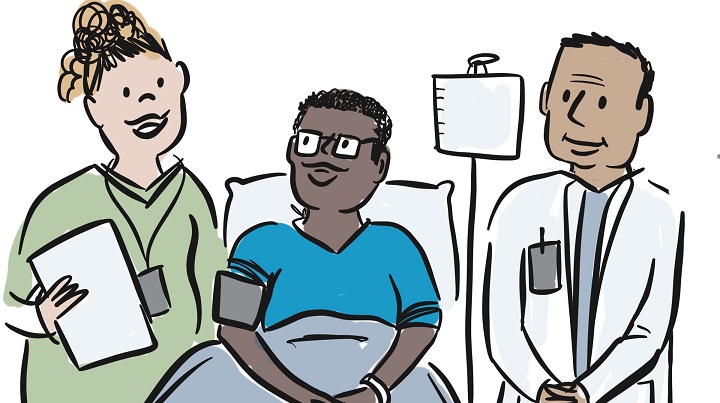 Trans Care BC @ PHSA
Trans Care BC is our provincial connection to trans health. If you're looking for surgery assessments, medical services information, or guides to print out to bring to your doctor, this is a great resource.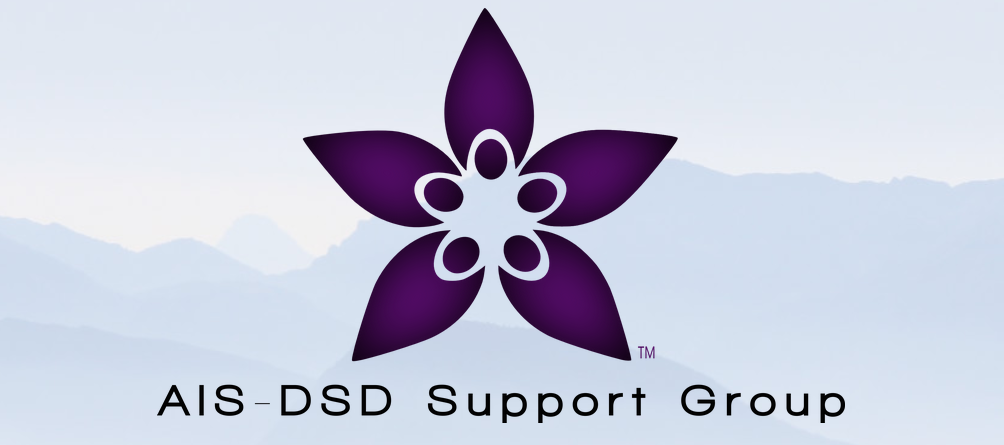 Androgen Insensitive & DSD Support Group
Offers support of various forms including resources about various differences of sex development, newsletters, and most importantly, the ability to connect with similarly situated others.
Each year we hold an annual conference that lasts a long weekend usually in June or July.
DSD Teens
This is your place to learn about growing up and differences of sex development (DSD) (commonly called intersex). Our site is made by and for young people with DSD. We have teamed-up with expert doctors from around the world to give you information on puberty, growing up, and life.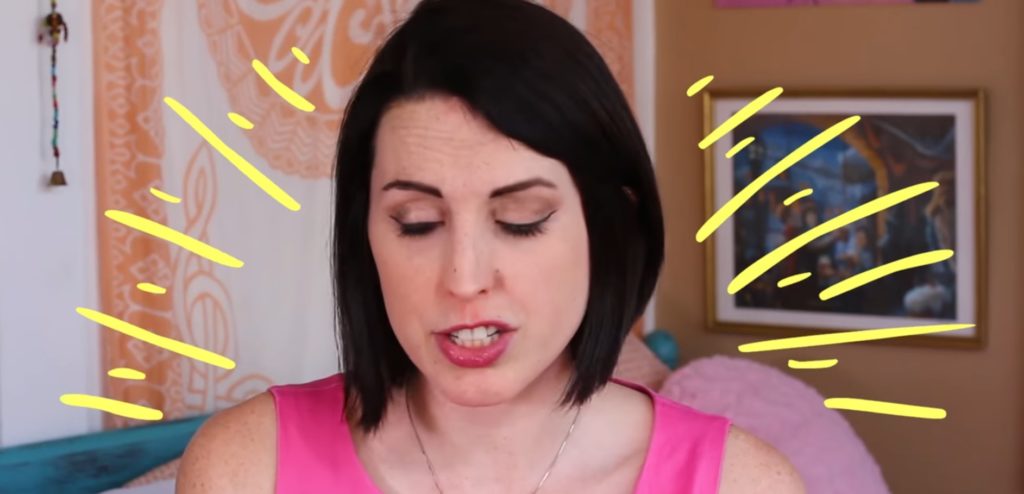 Video: How to Tell Someone You're Intersex!
How to tell a boyfriend, girlfriend, or significant other that you're intersex. Universal advice about any situation where you are afraid to open up to a partner about something that's personal.
Bring me to Emilord's Youtube video

Urban Native Youth Association's
2 Spirit Collective
UNYA's 2-Spirit Collective provides support, resources, and programming for Indigenous youth, ages 15 to 30, who identify as 2-spirit or LGBTQ+, and for those who are questioning their sexual or gender identities.
Bring me to UNYA's 2 Spirit Collective
BAAITS Organization & Pow Wow
Bay Area American Indian Two-Spirits (BAAITS) exists to restore and recover the role of Two-Spirit people within the American Indian/First Nations community by creating a forum for the spiritual, cultural and artistic expression of Two-Spirit people.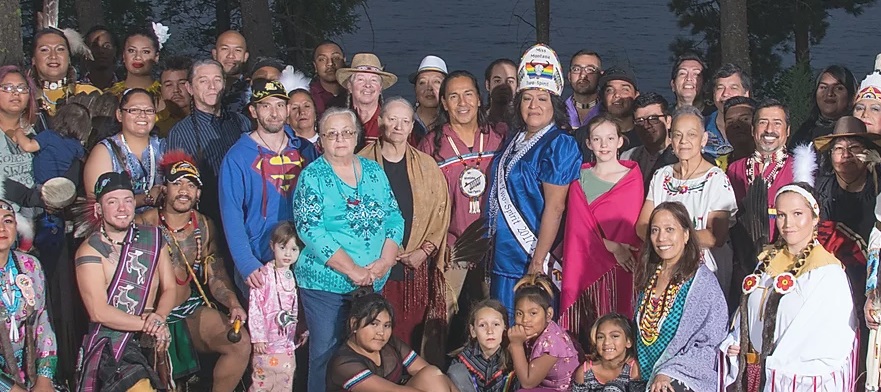 Montana Two Spirit Society &
the International Two Spirit Gathering
The Montana Two Spirit Society formed in 1996 through a joint effort by Pride Inc. (Montana's LGBT advocacy organization) and the Montana Gay Men's Task Force to conduct an annual Two Spirit Gathering.
Bring me to Montana Two Spirit Society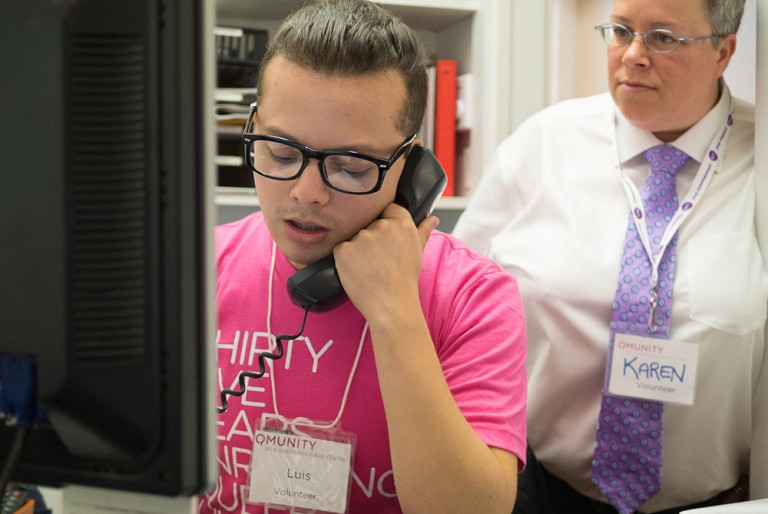 Qmunity
Resources, queer competency training, support groups, community, clinics, free binders & bras & breastforms program, and more for the LGBTQ2S community in the lower mainland and online.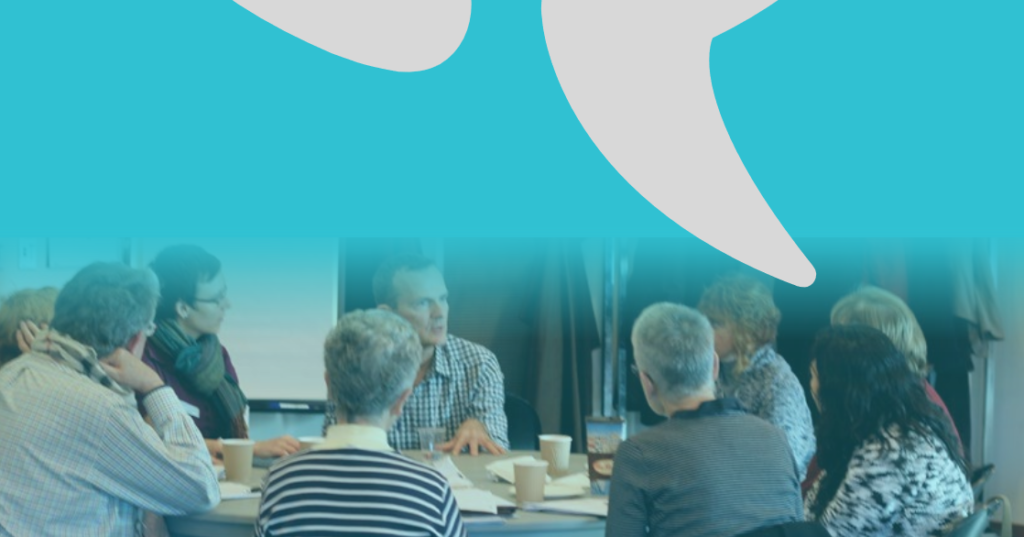 Aging Out
The key finding from the Aging Out Project is that lesbian, gay, bisexual, trans*, and queer (LGBTQ) seniors, are deeply concerned about being able to receive queer and trans* competent care when moving from independent living to assisted living or residential care.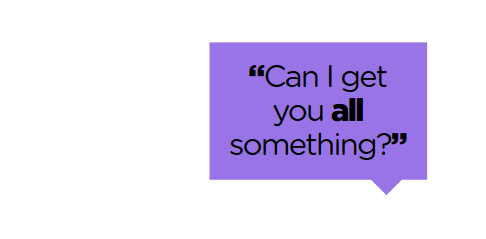 Gender Neutral Language
A poster or handout: When greeting others, be mindful of language. Shifting to gender-inclusive language respects and acknowledges the gender identities of all people and removes assumptions.
Safety in Relationships for Trans* Folk
Healthy relationships take many forms, and healthy conflict can be a part of them. A relationship becomes unsafe when it includes abuse. Relationship abuse is behaviour that's deliberately and systematically used to control or maintain power over someone's partner or partners. Abuse can be physical, psychological, emotional, verbal, sexual, or financial.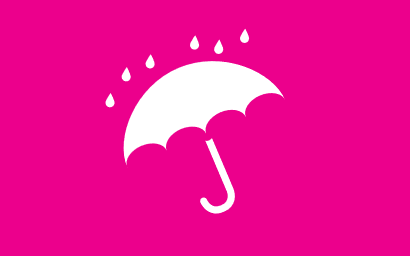 Safety in Same-Gender Relationships
Examples of what abuse is and how it might look in a same-gender relationship, myths about relationship abuse, and how to get help and support when you think you might be in an abusive relationship.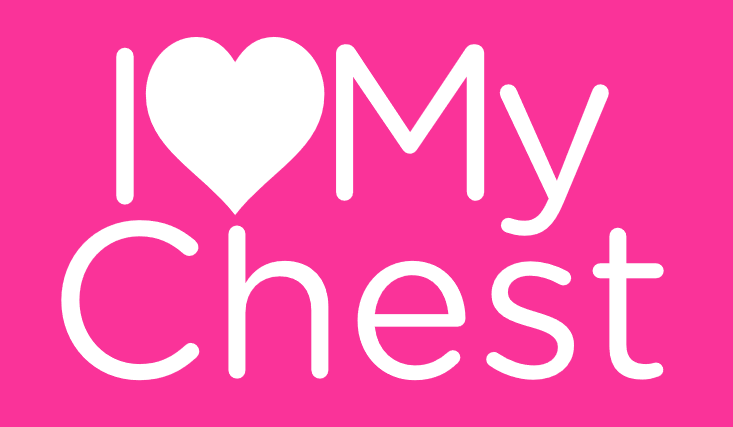 I Heart My Chest
A chest health resource for trans folk: terminology, binding, padding, breastforms, hair removal, bras, hormones, surgeries, emotional well-being, and cancer prevention.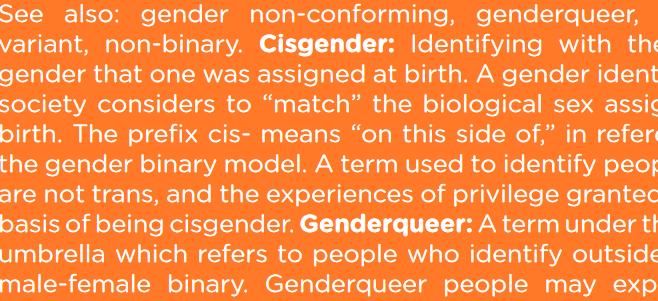 Queer Terminology from A to Q
Words can be powerful tools used to empower, include, affirm, acknowledge, identify, validate, understand, respect, dignify, unify, humanize, celebrate, embrace and heal. But words can also be weapons.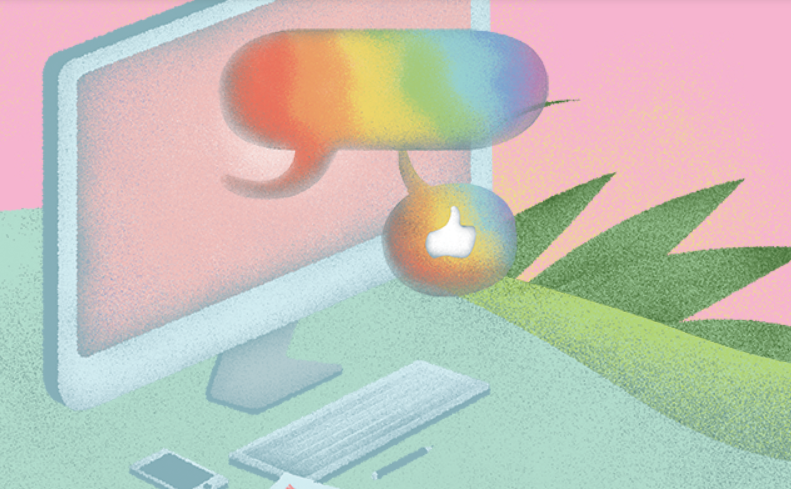 LGBT YouthLine
Youth Line offers confidential and non-judgemental peer support through our telephone, text and chat services. Get in touch with a peer support volunteer from Sunday to Friday, 4:00PM to 9:30 PM.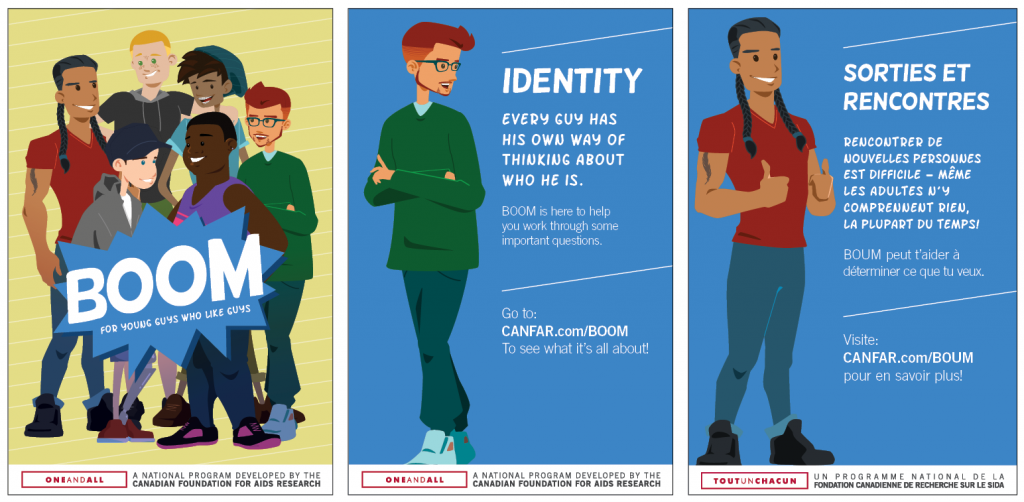 BOOM
An online resource for young guys who like guys to help you explore through topics such as gender and sexual identity, dating and hooking up, HIV and sex, and emotional and mental well-being.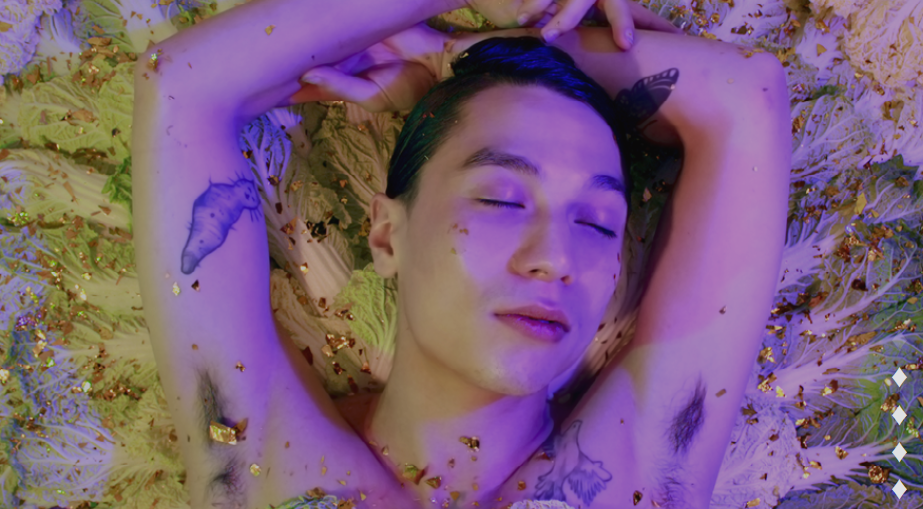 Love Intersections
Love Intersections is a media arts collective made up of queer artists of colour dedicated to collaborative filmmaking and relational storytelling. We produce intersectional and intergenerational stories from underrepresented communities – centering the invisible, the spiritual, the metaphysical and the imaginary.
Bring me to Love Intersections

Return to top

Sexual Health, Safer Sex & Healthy Relationships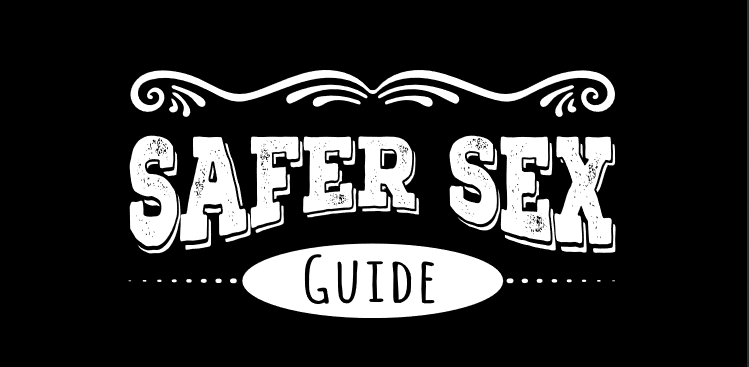 Safer Sex Guide
This guide will help you take charge of your sexual health by giving you tips to prevent sexually transmitted infections (STIs) and explaining how you can make sex safer. Information on some common STIs.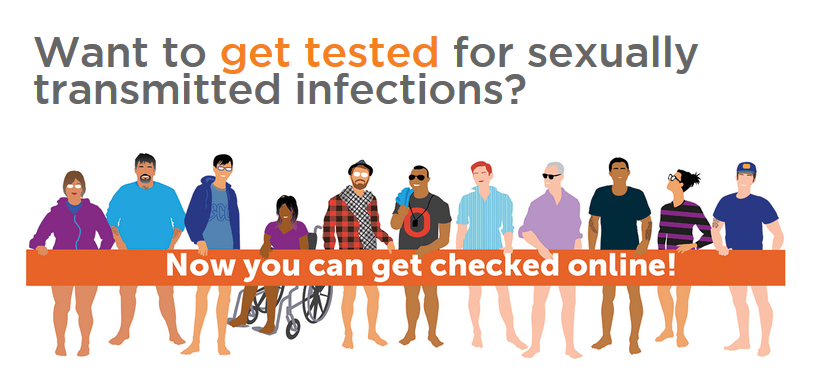 Get Checked Online
GetCheckedOnline is a new and easy way to test for sexually transmitted infections (STI) in British Columbia, Canada. In a few steps, you ​can create a lab form, go to a participating LifeLabs site to give your samples and get your results online or over the phone.
Bring me to Get Checked Online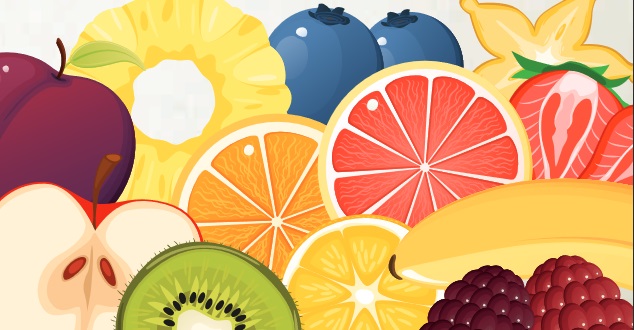 Oral Sex
Before you have oral sex it is very important to make sure that you and your partner are on the same page. Make sure to talk to your partner about the kinds of sex that you both want to have.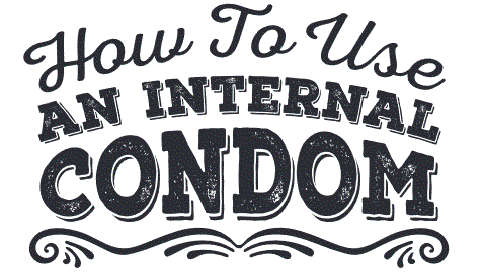 Internal Condoms and Lube for Safer Sex
Condoms lower your chances of getting or passing HIV and other STIs and are effective at preventing pregnancy. Be sure to check the expiry date!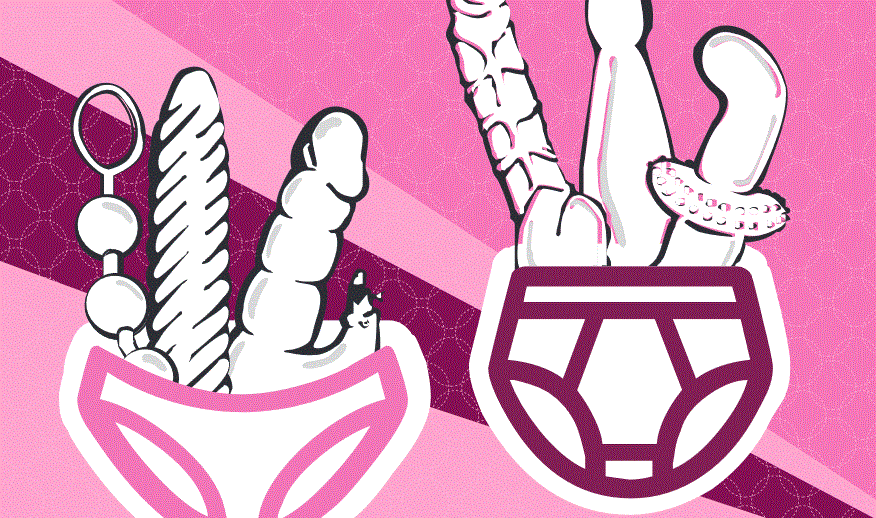 Sex Toy Stories:
A user's guide to HIV and STI prevention
Always rinse your toys well after washing them with soap, bleach or toy cleaner to avoid any irritations that can be caused by these chemicals: after washing sex toys, let them air dry instead of using a towel or tissue.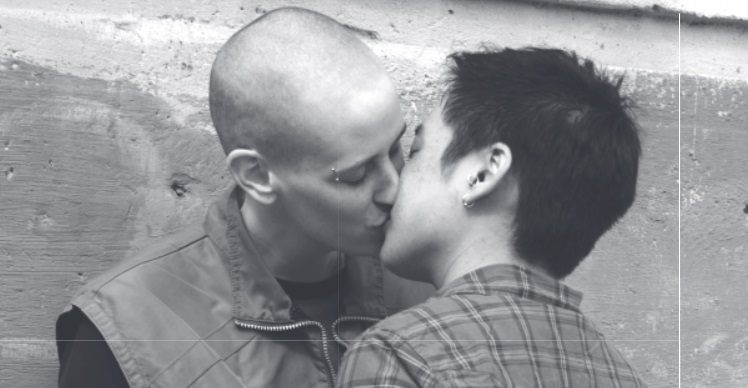 Primed: A Sex Guide for Trans Men into Men
Addresses the diverse sexual desires and sexual activities of gay, bi, and queer trans men. Information on the choices we have and the questions we should ask to stay healthy: sexually, mentally and emotionally.
SafeVibe
SafeVibe is a movement for everyone who wants to keep predators out of the bars and put an end to sexual assault. The more people who actively get involved (men, women, youth, everyone!), the closer we will be to making social change a reality.
Bring me to SafeVibe

Return to top

Mental Health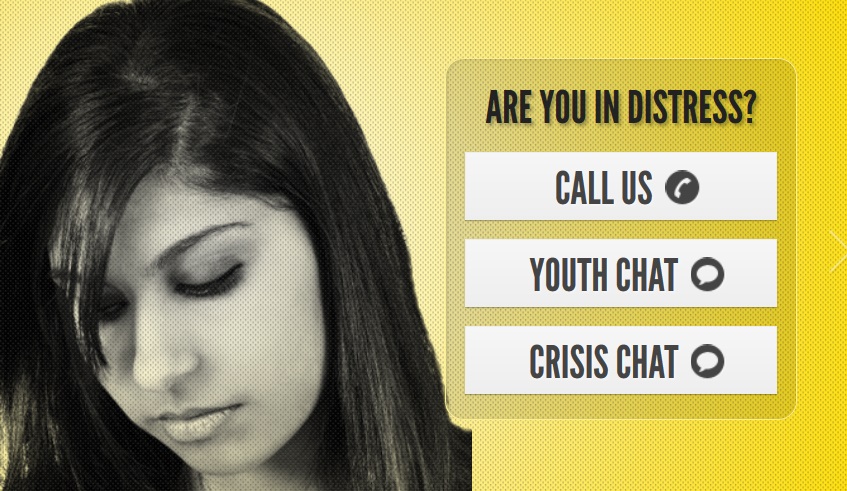 The Crisis Centre
Providing barrier-free, non-judgmental, confidential support through 24/7 phone lines and online services. Training for individuals and communities to promote mental wellness and assist people at risk of suicide.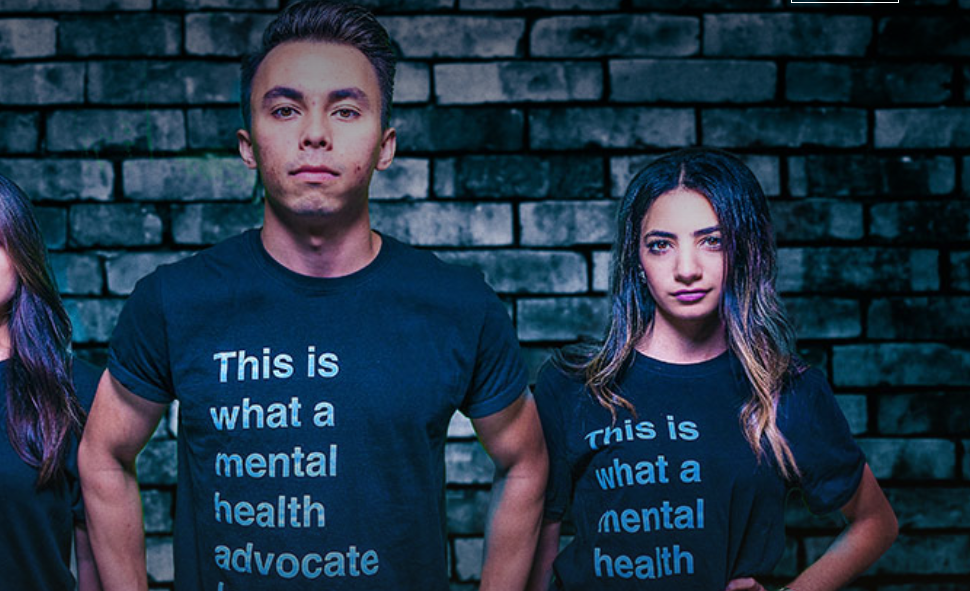 Jack
Canada's only charity training and empowering young leaders to revolutionize mental health in every province and territory. We do this through three globally-recognized programs: talks, chapters, and summits.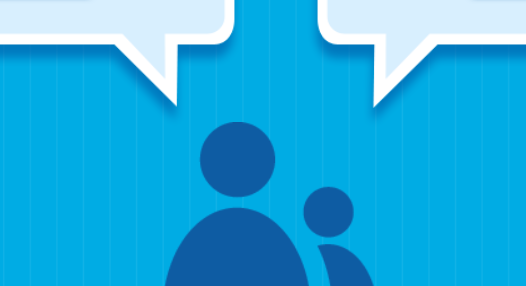 MindHealthBC
​​​​​​​​​​​​​​​​​MindHealthBC is a one stop shop that gathers the wealth of evidence based resources available in your community and combines them into one easy to use website.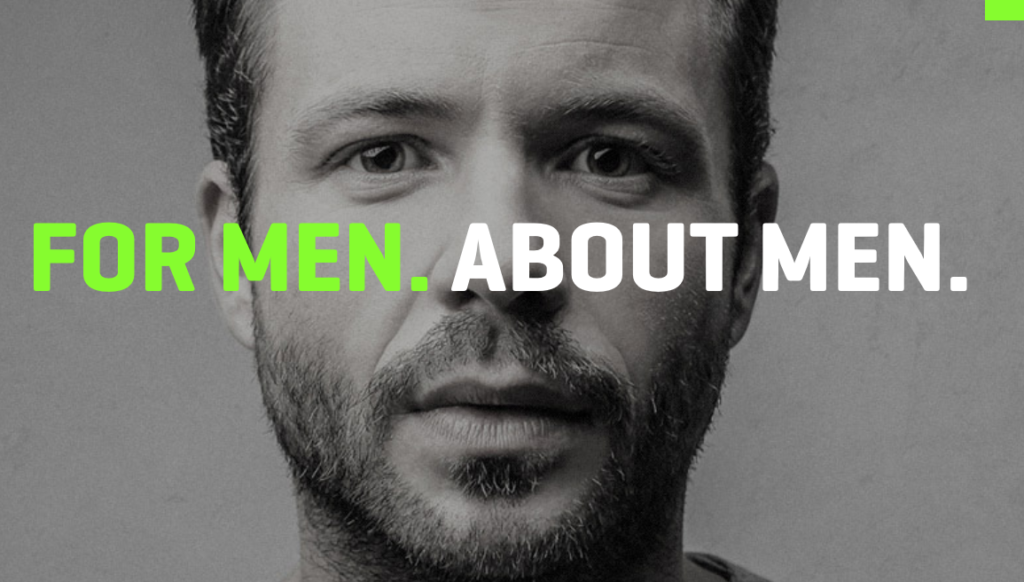 Heads Up Guys
It's not a sign of weakness, it's a fact. Guys get depressed. Depression affects millions of men every year, and is the leading cause of disability worldwide.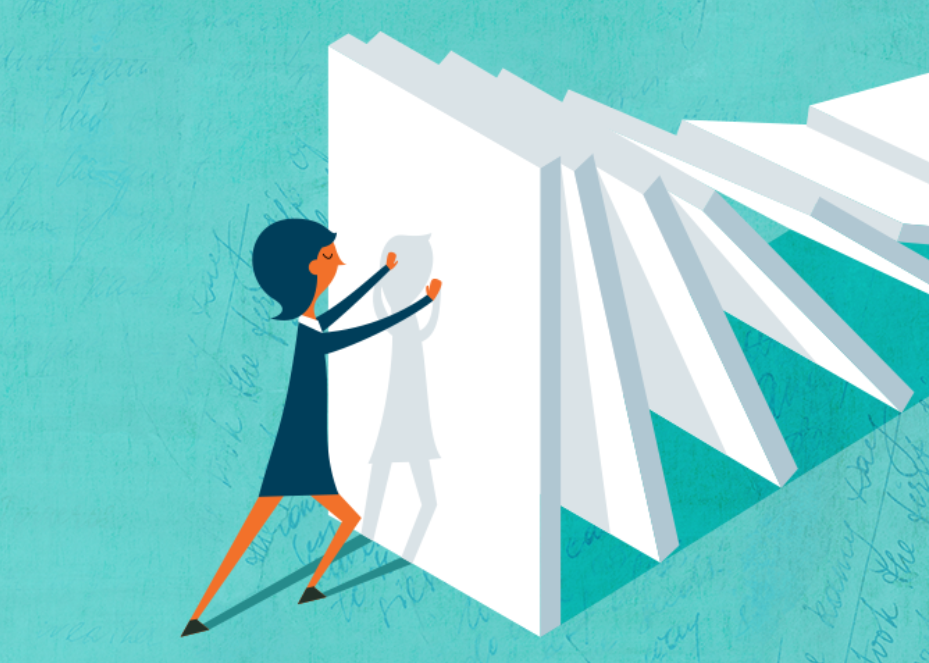 Here to Help
Mental health and substance use information you can trust. Seven agencies came together for this project as the BC Partners, because we recognize that people need to have access to quality information on mental health, mental illness, and substance use problems.
BounceBack
A free skill-building program designed to help adults and youth 15+ manage low mood, mild to moderate depression, anxiety, stress or worry. Delivered online or over the phone with a coach, you will get access to tools that will support you on your path to mental wellness.
Bring me to BounceBack

Return to top

Youth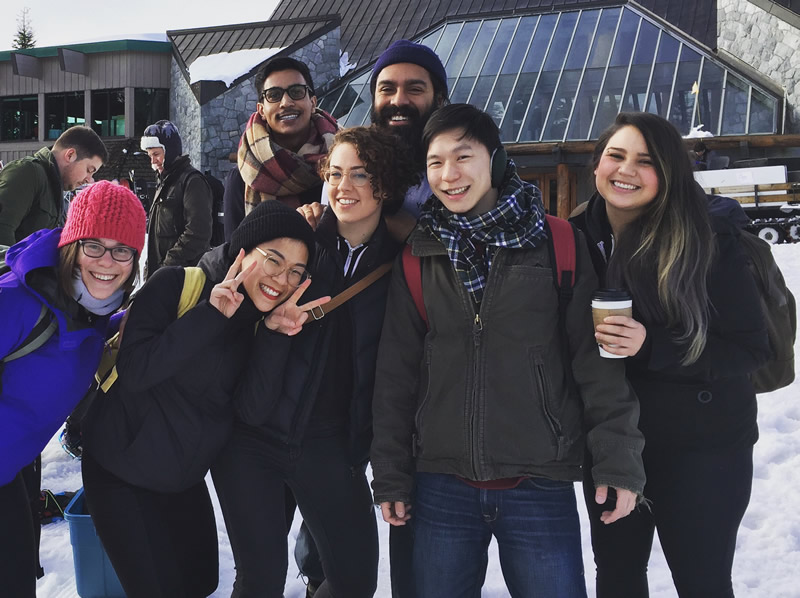 YouthCO
A peer-led agency working to reduce the impact of stigma related to HIV and Hep C. We are an organization of young leaders who work to affect meaningful change through peer support, education and community engagement. We strive to foster inclusive communities where youth empower youth.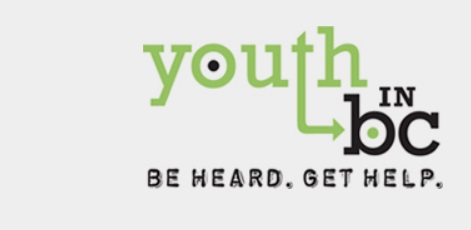 Youth in BC
YouthInBC.com is a program of the Crisis Centre. It Connects youth with support, information and resources. Online chat is available from Noon to 1 AM in BC and Yukon Only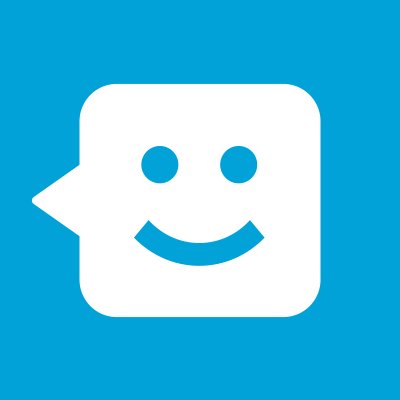 Kids Help Phone
Kids Help Phone is Canada's only 24/7, national support service. We offer professional counselling, information and referrals and volunteer-led, text-based support to young people in both English and French.

Youth Against Violence Line
Are you in danger? Is someone you know being threatened? Want to make a difference?
Stand Up. Be Heard. Get help.
Email or call the Youth Against Violence Line at 1-800-680-4264 and talk one-on-one to a YAV Line support worker 24 hours a day, 7 days a week.
Wakes You Up:
Naloxone and the Inner City Youth Experience
A series of interviews and art created to capture the experiences youth are having with overdose, naloxone, and community.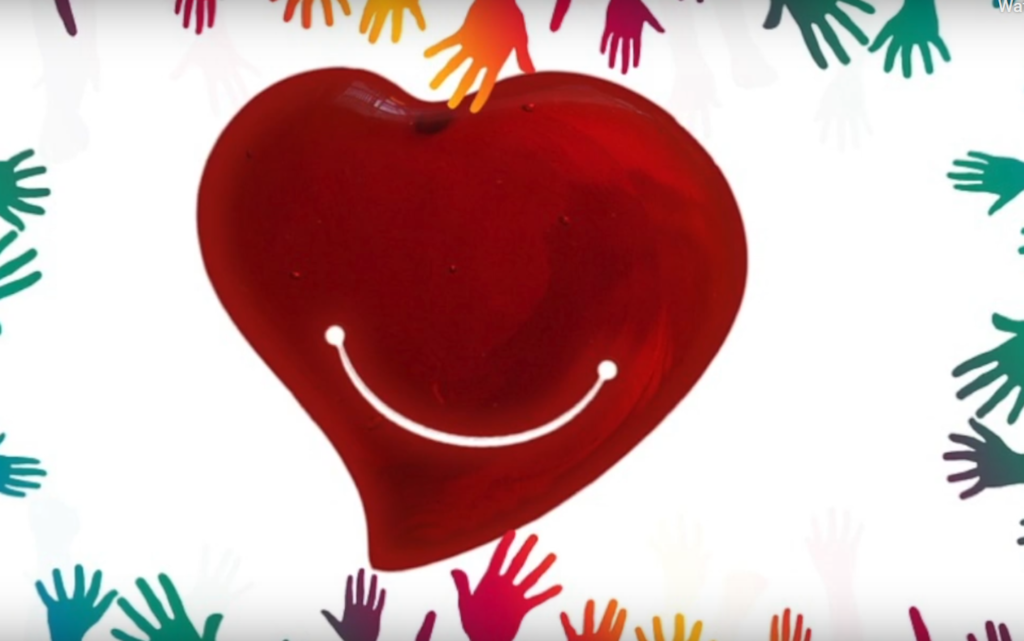 Youth Mental Health Canada
Youth Mental Health Canada is a grassroots, youth-driven and led non-profit organization focused on education and advocacy for youth mental health change.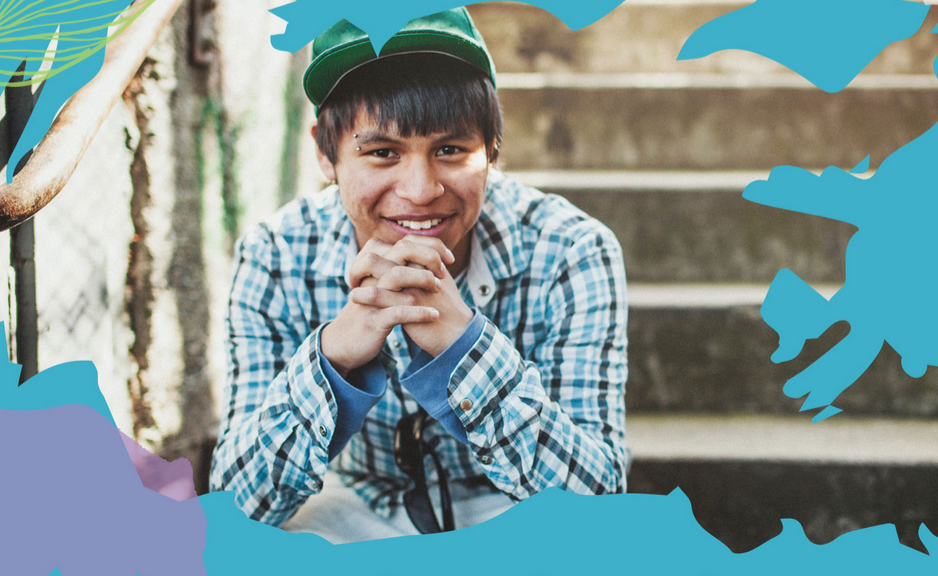 Foundry BC
Foundry offers young people ages 12-24 health and wellness resources, services and supports – online and through integrated service centres in communities across BC.
Dealing with Depression
There are effective treatments and self-help skills to deal with depression. This site is meant for teens who have been coping with depressed mood. It teaches you a set of skills you can apply to your own life to overcome depression.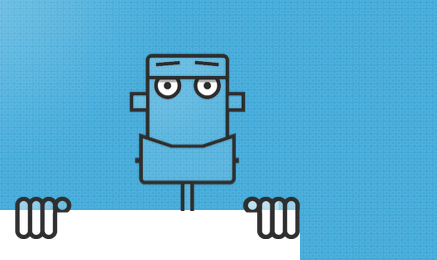 Stresslr
A free web app that provides a fun and engaging way for children ages 9-11 to learn about stress! Children can follow along with Stresslr, a friendly robot, to understand what causes them stress, how they react to it, and to develop healthy strategies to cope with stress in their everyday lives.
Bring me to Stresslr

Return to top

Kootenay Organizations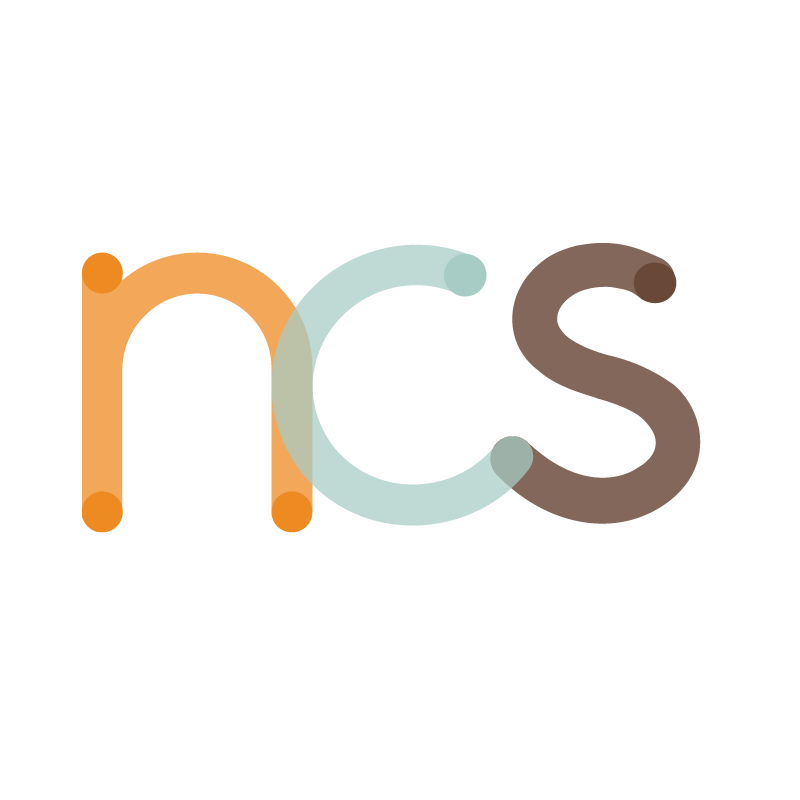 Nelson Community Services
Supports the well-being of families, youth, and individuals in our community by providing counselling, housing, support, and outreach services.
Bring me to Nelson Community Services Nelson Street Outreach Program
A caring, comprehensive, and direct response to the immediate and longer-term needs of Nelson's growing 'street culture' population. Services are offered throughout the year from Monday to Friday during daytime hours.
Bring me to Nelson Community Services program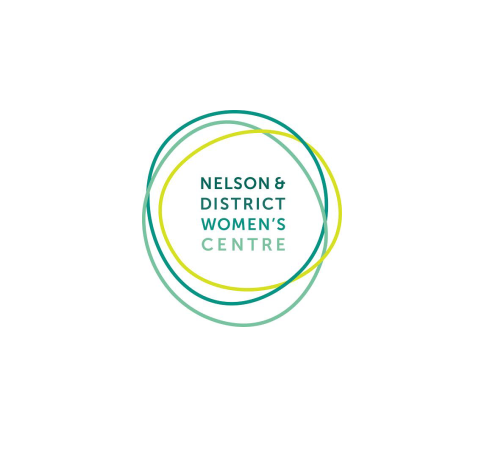 Nelson & District Women's Centre
Creating healthy community through providing support for women and advancing gender equality in the Nelson & District area.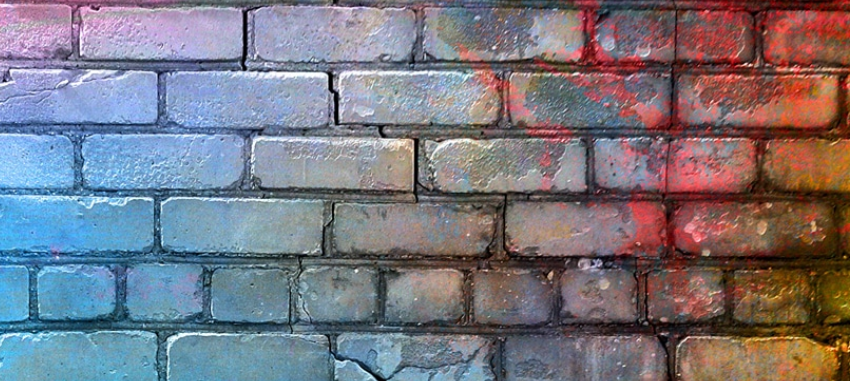 Stepping Stones Emergency Shelter
Stepping Stones is the only emergency shelter in the West Kootenays, serving an area from Kaslo to Creston, Nelson to Trail. It is located at 816 Vernon Street in Nelson.
Bring me to Nelson CARES' program
Axis House Withdrawl Management (Detox)
An 8 bed (private single occupancy) community based residential withdrawal management (detox) program for adults who are medically stable.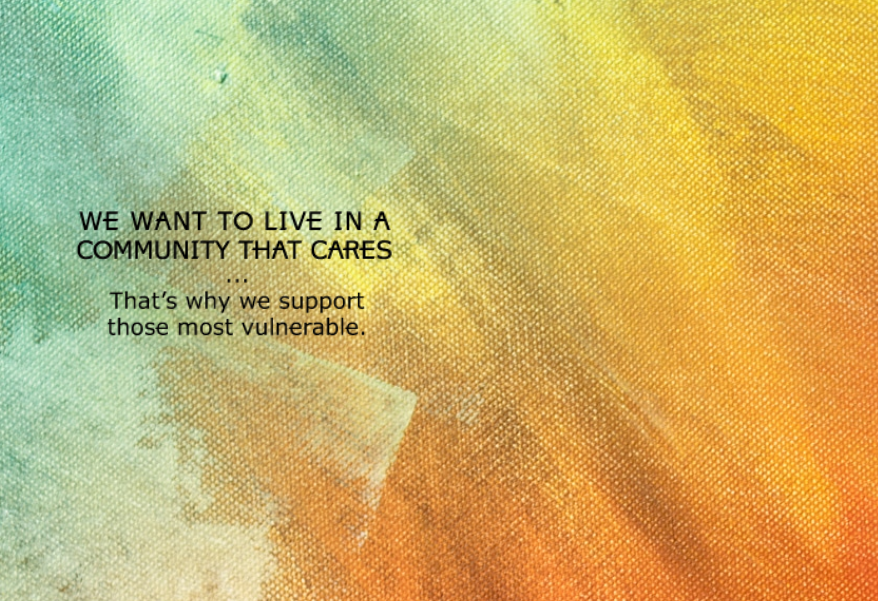 Nelson CARES Society
Through community collaboration and service excellence, Nelson CARES Society works toward a socially just society by providing programs and initiatives in advocacy, housing, employment, support services, and environmental stewardship.
Community Skills Centre
Employment assistance services, programs and services for youth, training opportunities and support, poverty reduction initiatives, workforce development, information and services in trades and technology, and community economic development through initiatives such as social enterprise.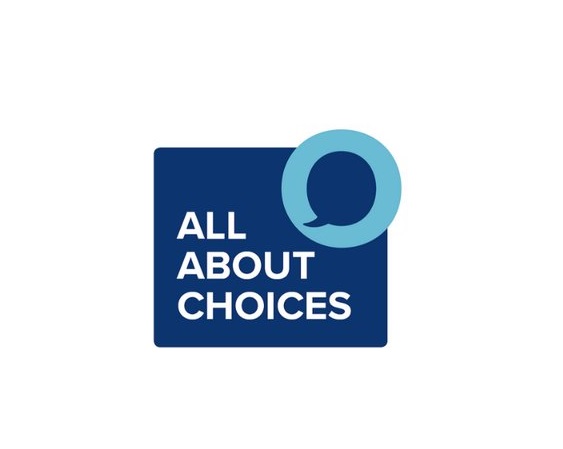 Options for Sexual Health
At Options for Sexual Health (Options) we care about the healthy sexuality of all. We currently offer services in British Columbia and the Yukon. We are All About Choice: we offer current sexual and reproductive health care, information, and education from a feminist, pro-choice, sex positive perspective.

The Advocacy Centre
The Advocacy Centre is a non-profit, community-based organization which provides legal information, education and problem solving for low-income residents of the West Kootenays. We also provide specialized victim assistance to victims of relationship violence, sexual assault and child abuse.
Bring me to the Advocacy Centre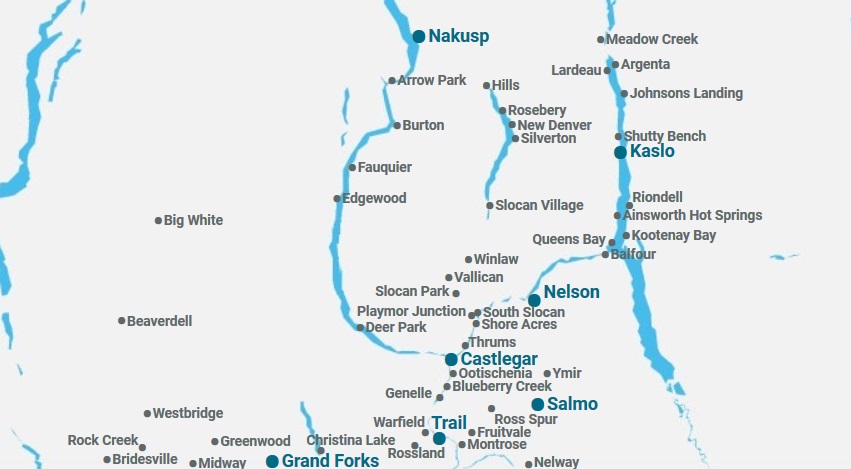 FETCH BC Community Services Directory
Search here for access to information about all programs and resources located in, or serving, communities in the KB Region. You can also go to one of the Communities Pages for services located in that sub-region.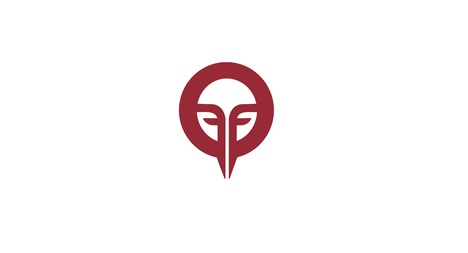 Freedom Quest Youth Services
Free, community-based, client-centered, ​​low-barrier, confidential, voluntary, and non-judgmental services and programming to youth & families who have been negatively impacted by substance use in the West Kootenay Boundary Region.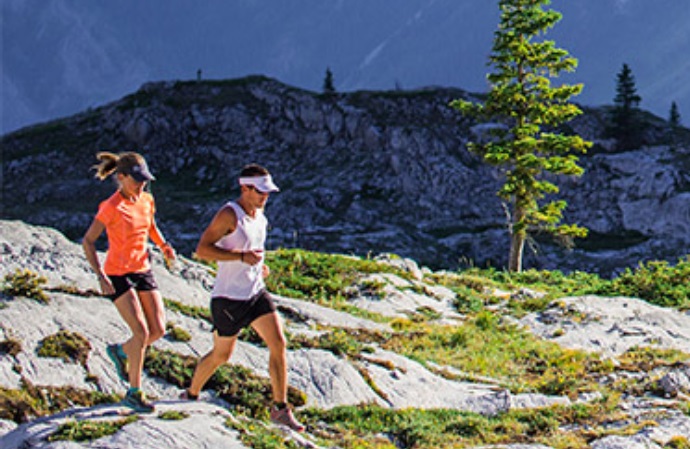 RISE BC Wellness Centre
RISE BC Wellness Centre is a progressive multidisciplinary medical clinic providing well-rounded and integrated pain-management, trauma, injury, and addictions services.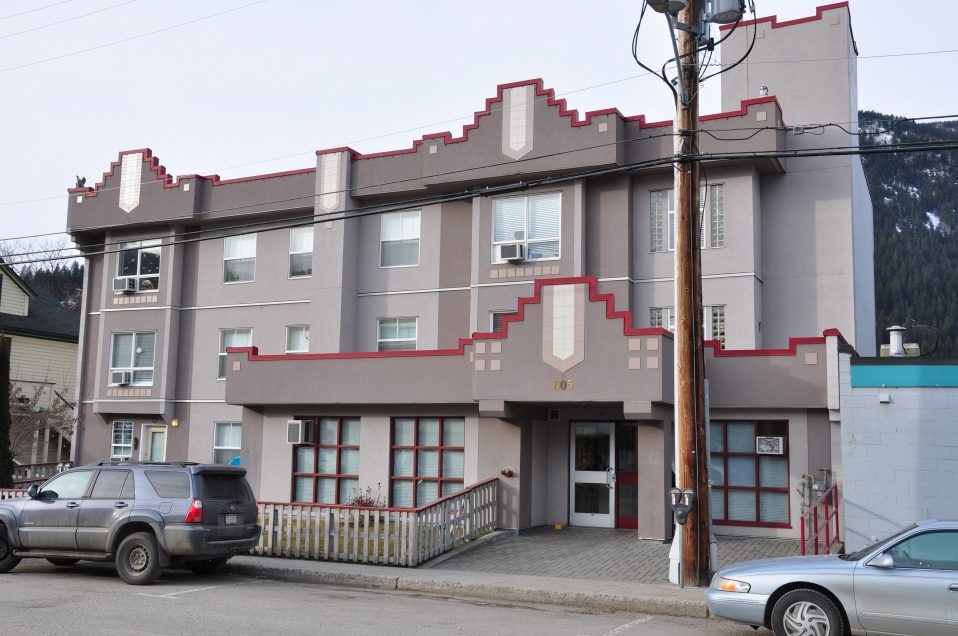 Cicada Place: Youth Housing
Cicada Place offers a unique opportunity for youth ages 16-22 to live independently within a supportive environment. We recognize that the transition from adolescence to adulthood can be challenging and Cicada Place staff are available to offer support and guidance through this transition.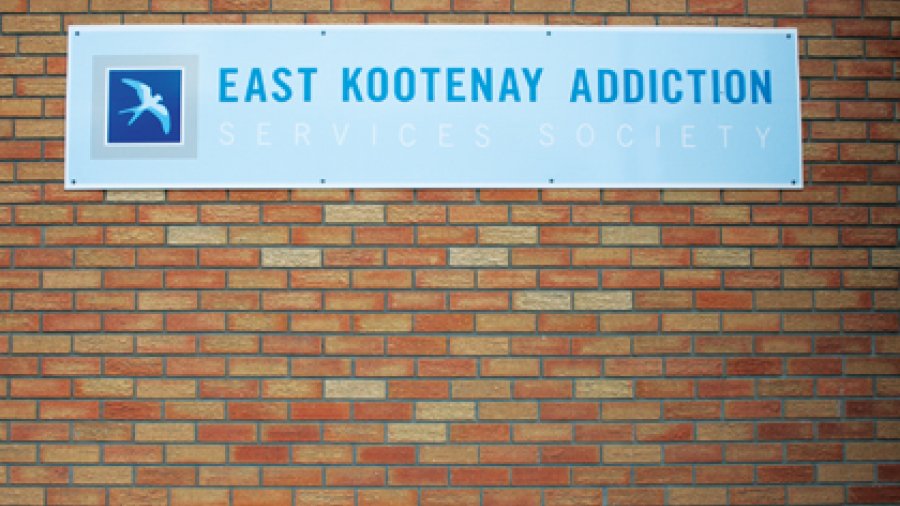 East Kootenay Addiction Services Society
East Kootenay Addiction Services Society provides free and confidential counselling and referrals to youth, adults, couples and families dealing with difficulties from their own or someone else's substance use.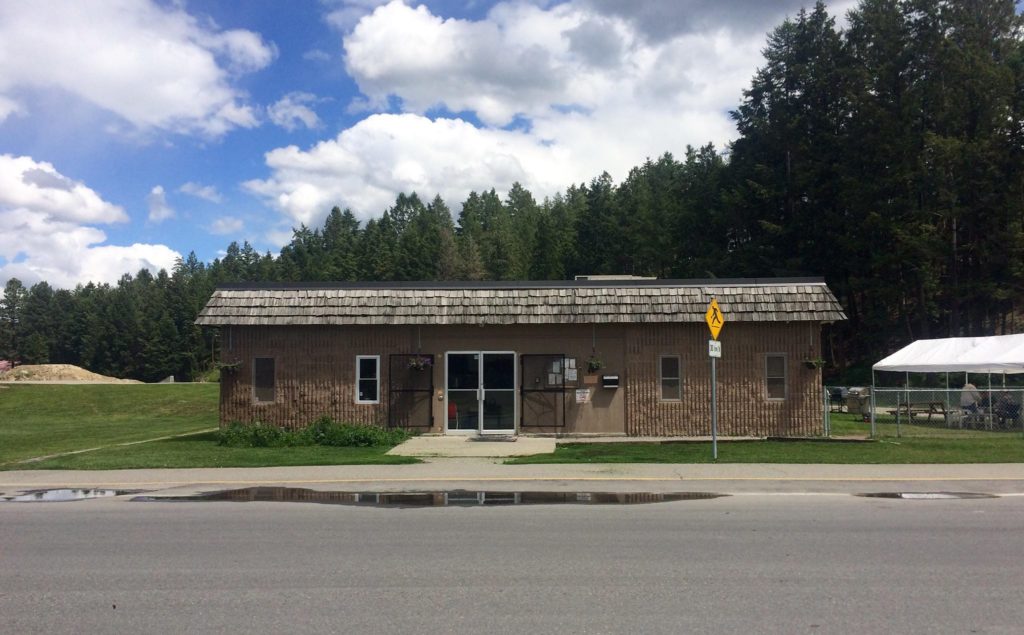 Operation Street Angel
Assists marginalized people by providing continued support, outreach, community inclusion, guidance and referrals. We follow the Ktunaxa Nation Vision Statement. "Strong healthy citizens and communities speaking our languages and celebrating who we are and our history in our ancestral homelands and resources, as a self-sufficient, self-governing Nation."
Bring me to OSA's facebook page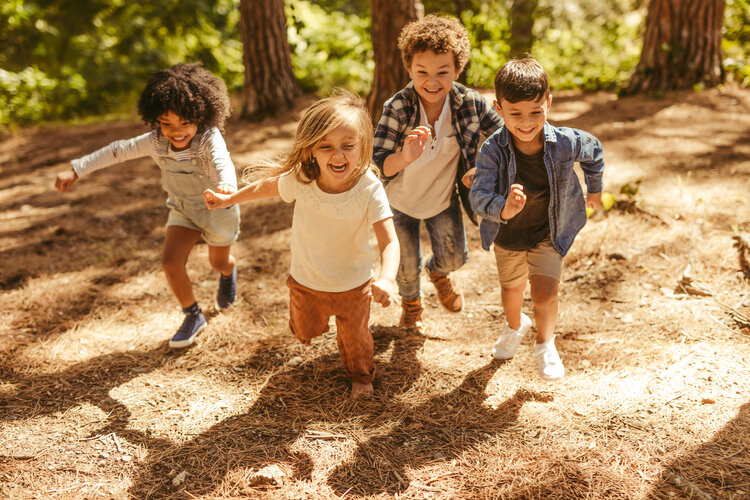 Arrow & Slocan Lakes Community Services
Offers programming for children, seniors, men, women, families, and people of diverse abilities around transportation, employment, housing, counselling, and community needs.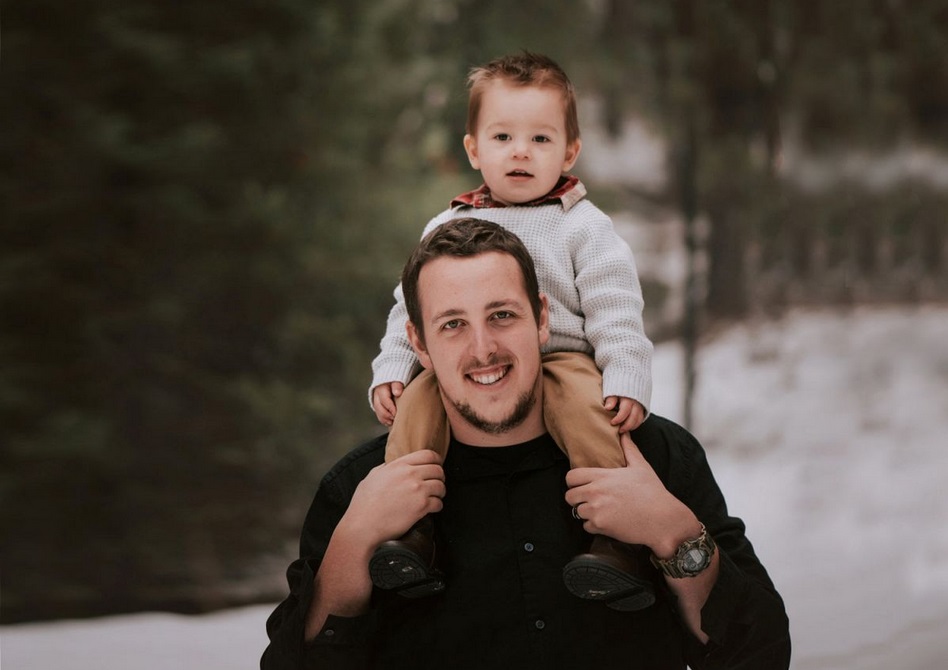 Boundary Family Services
A nonprofit society which providing programs to meet children, youth, and family's interests and needs, using a person centred approach that empowers people to define and set goals and assists them to build on their personal strengths and supports.
Bring me to Boundary Family Services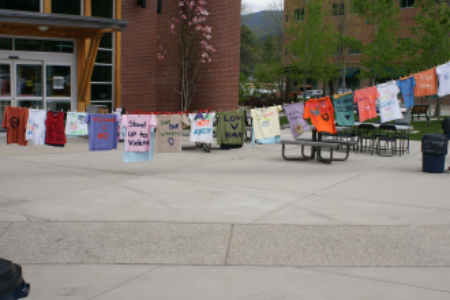 Castlegar & District Community Services Society
Offers programming for youth, women, seniors, and people experiencing poverty around violence prevention, counselling, housing, crisis loans, and community support.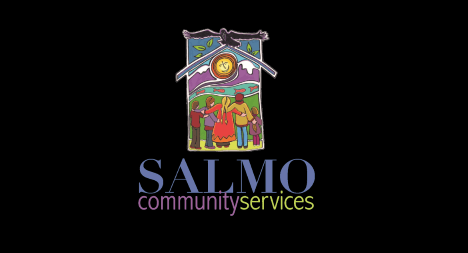 Salmo Community Services
Supporting people and strengthening community in family services, food security, transportation, women's support, adult mental health and substance use, and children & youth services.
Trail Family & Individual Resource Society
Trail FAIR Society has been providing free, confidential services in the Greater Trail area since the mid 1970s and began as the Women in Need Society (WINS). They have 5 service locations and 19 programs.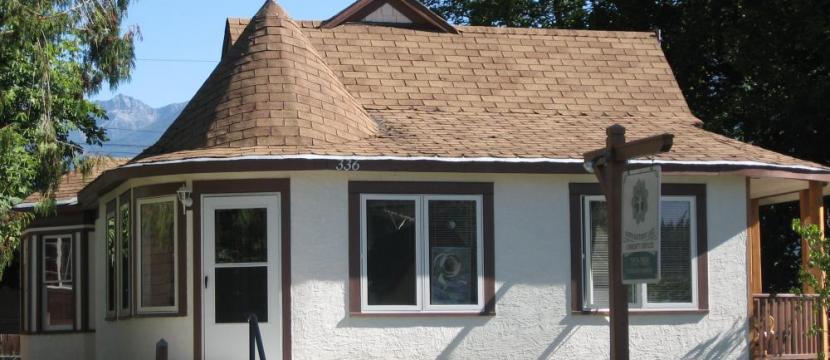 North Kootnay Lake Community Services Society
Counselling for addictions and alcohol, children and youth counselling, victims assistance, and community members, family support, a lifeline for elderly or ill persons living alone, and a Safe Home for women and their children leaving an abusive relationship.
Bring me to NKLCSS

Return to top

Resources for Service Providers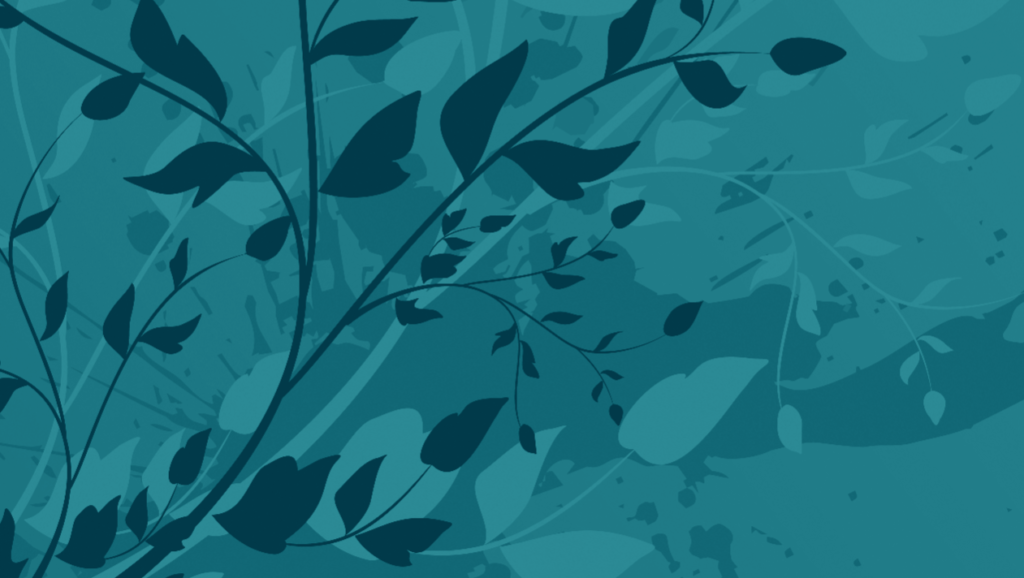 Trauma-Informed Practice Guide
Intended to support the translation of trauma-informed principles into practice. Concrete strategies to guide the work of practitioners assisting clients with mental health and substance use concerns.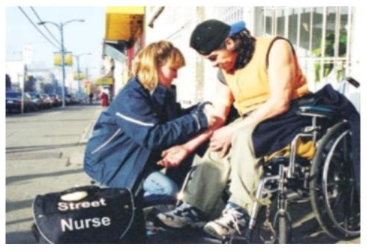 Guide to Harm Reduction for Frontline Staff
The purpose of this manual is to provide you, the health care worker, with the tools and knowledge to successfully engage and support clients and family members who may impacted by substance use.
Bring me to Interior Health's guide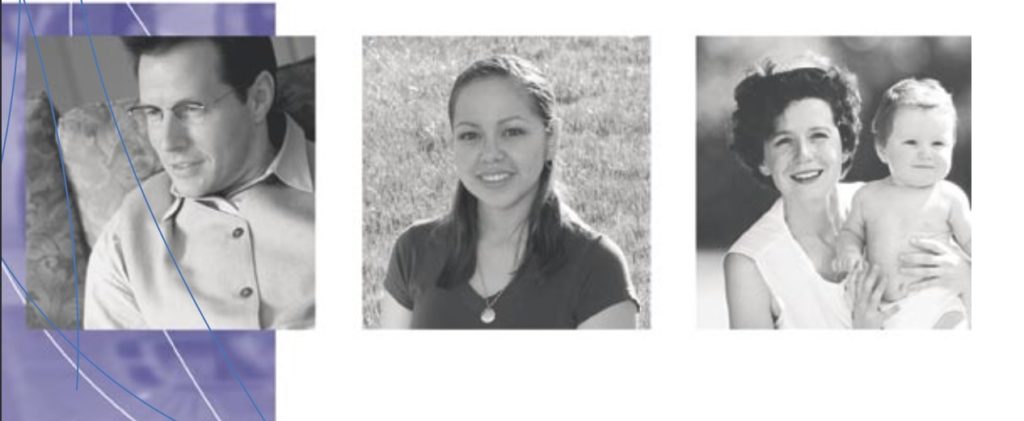 Harm Reduction: BC Community Guide
This guide has been written to assist municipalities in British Columbia in taking a leadership and a facilitative role in reducing the level of drug related harm in their communities.
Bring me to the BC Ministry of Health's guide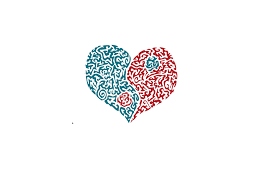 A Guide to Promote Staff Resiliency &
Prevent Distress After an Overdose Reversal
While many people who use drugs find reversing overdoses to be empowering and positive, this is not always the case for lay-person staff working in shelters, housing units and the community
Bring me to Toward the Heart's resource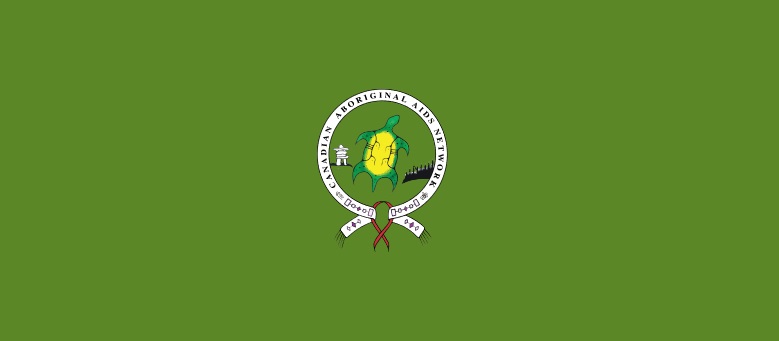 Harm Reduction Services for Indigenous People Who Use Drugs
While government-funded services and supports exist, there remains a lack of culturally appropriate and culturally safe harm reduction programs and funded harm reduction services in Indigenous communities.
Bring me to Canadian Aboriginal AIDS Networks' resource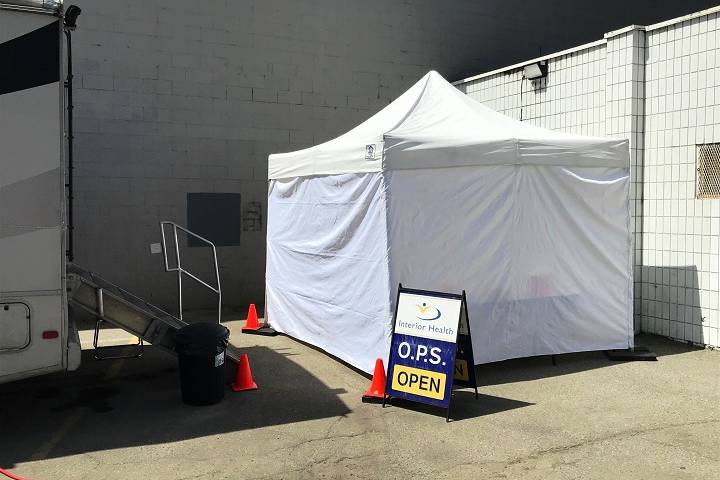 Overdose Prevention Services: Site Manual
A manual intended to provide guidance to Overdose Prevention Services within the Interior Health region on the operational components required to facilitate OPS services.
Bring me to Interior Health's manual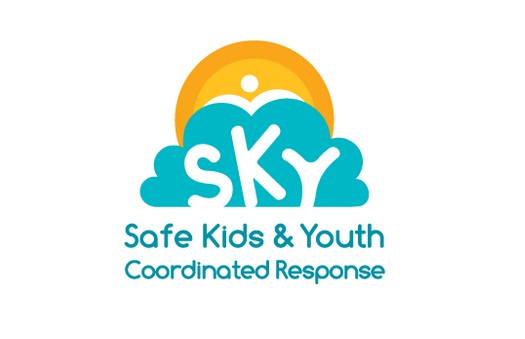 SKY Coordinated Response
The Safe Kids and Youth Coordinated Response is a "made in the West Kootenay Boundary" rural adaptation of a Child & Youth Advocacy Centre model. It was created to develop and implement local cooperation agreements.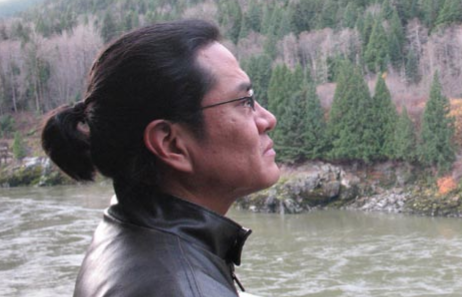 A Guide to Wise Practices for HIV/AIDS education and prevention programs
A guide to help you as you plan a program for your community. They are based on research and practice. They have been gathered from successful projects conducted both locally and around the world.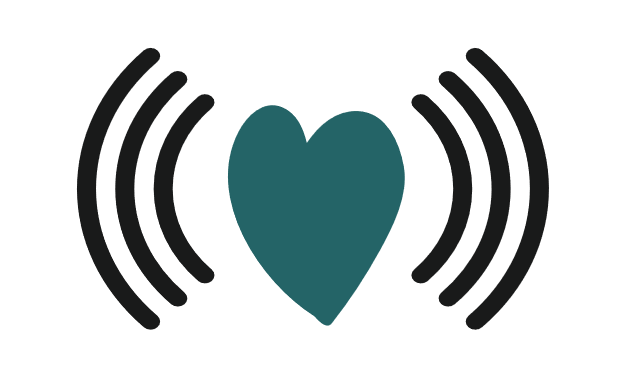 Zone of Fabulousness: Resisting Burnout and Shouldering Each Other Up
What is at the heart of your work? Why are you here? Workers usually burn out in two ways: disconnection or enmeshment. What ways do you get caught up that take you too far away from the person? Too close to the person?